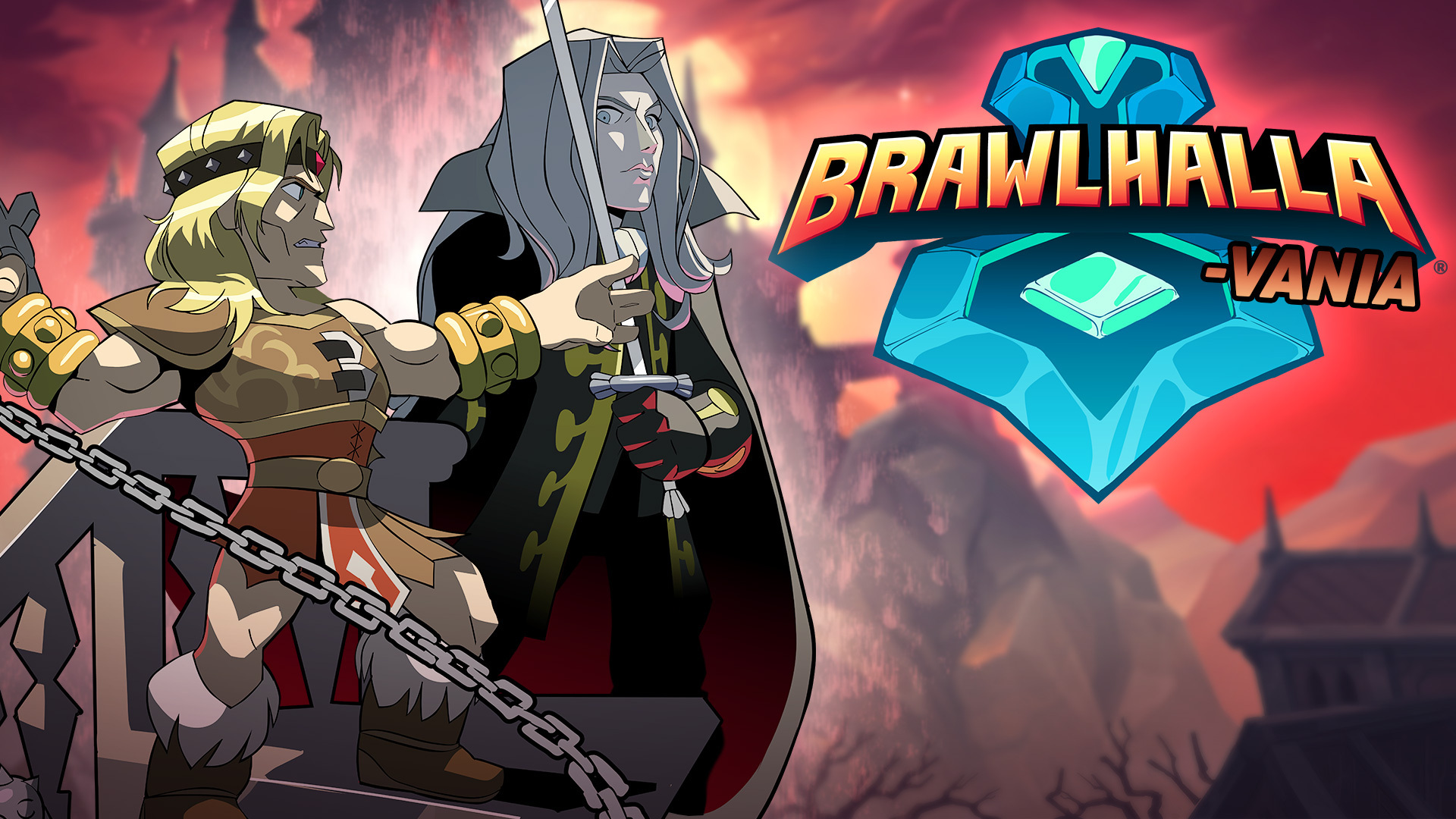 Brawlhalla-vania Featuring Simon Belmont & Alucard Begins October 19!
During Ubisoft Forward, we announced Brawlhalla-vania is coming October 19! In collaboration with Konami Digital Entertainment, two new fighters will join the fray. Simon Belmont, an Epic Crossover for Jhala, is a 17th-century vampire hunter belonging to the Belmont clan that will bring his Vampire Killer whip to battle. Then there's Alucard, an Epic Crossover for Ezio, who is Dracula's son (in fact, his name is "Dracula" in reverse). He stands firmly against his father's evil beliefs and uses his expert sword skills and dark magic to fight his father's wrath – as well as any opponents who dare stand in his way.
To catch the latest Brawlhalla news and content, be sure to follow us on Twitter, Twitch, Facebook, YouTube, Instagram and Discord!