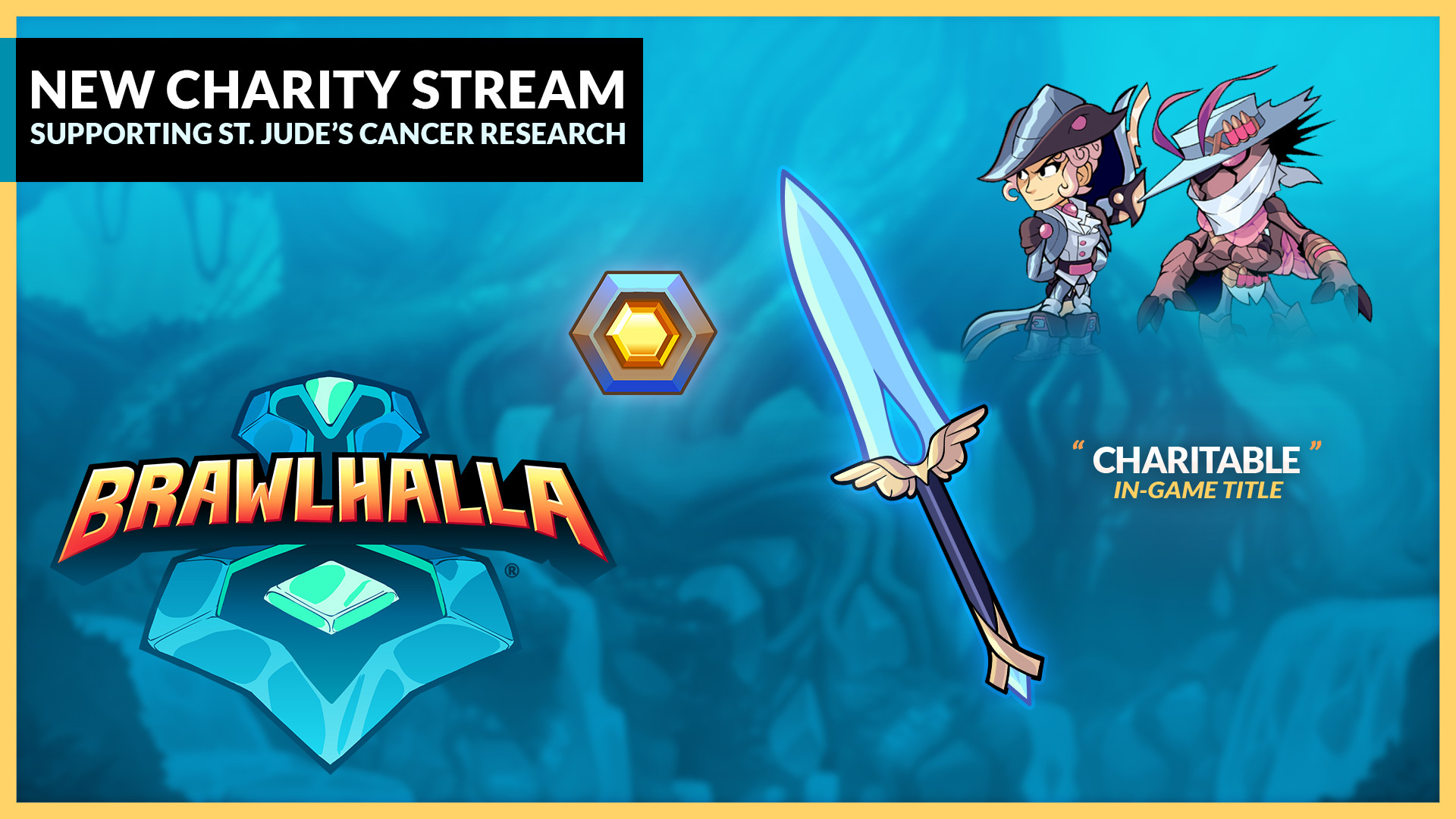 Brawlhalla's April 2022 Charity Stream to Benefit St. Jude!
On Friday, April 22nd, Brawlhalla will be having a Charity Stream on Twitch!
Featuring a slew of Brawlhalla developers, the Devs will be playing various games starting at 1pm ET for 12 hours to raise money to support St. Jude Children's Research Hospital.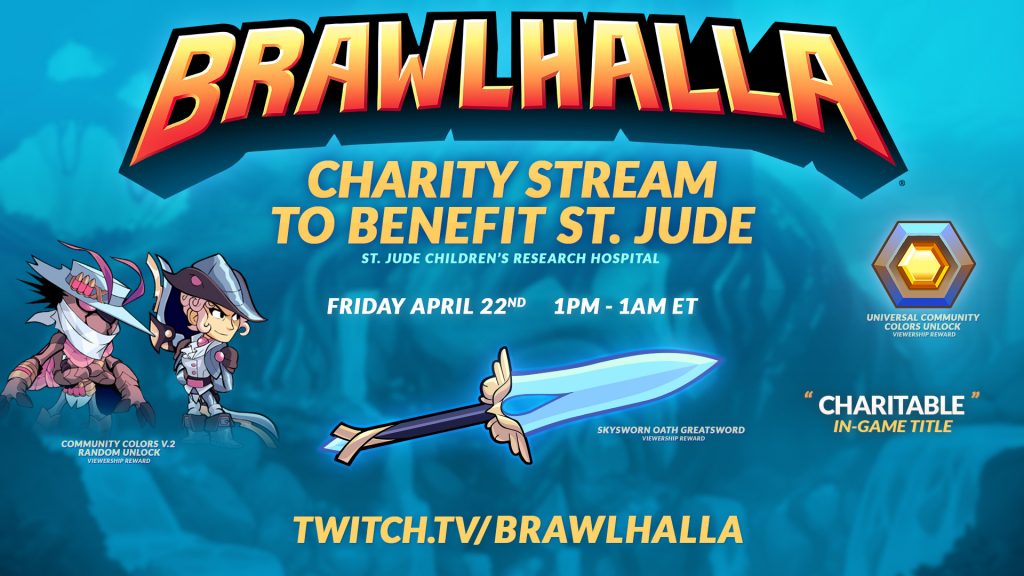 By tuning in to the Brawlhalla Twitch stream, viewers can earn exclusive Viewership Rewards:
Universal Community Colors Unlock
Random Community Colors V.2 Unlock
"Charitable" In-Game Title
Skysworn Oath Greatsword
Tune in to watch the fun live on twitch.tv/brawlhalla. For times in your local time zone, see brawlhalla.com/schedule.
To catch the latest Brawlhalla news and content, be sure to follow us on Twitter, Twitch, Facebook, YouTube, Instagram and Discord!