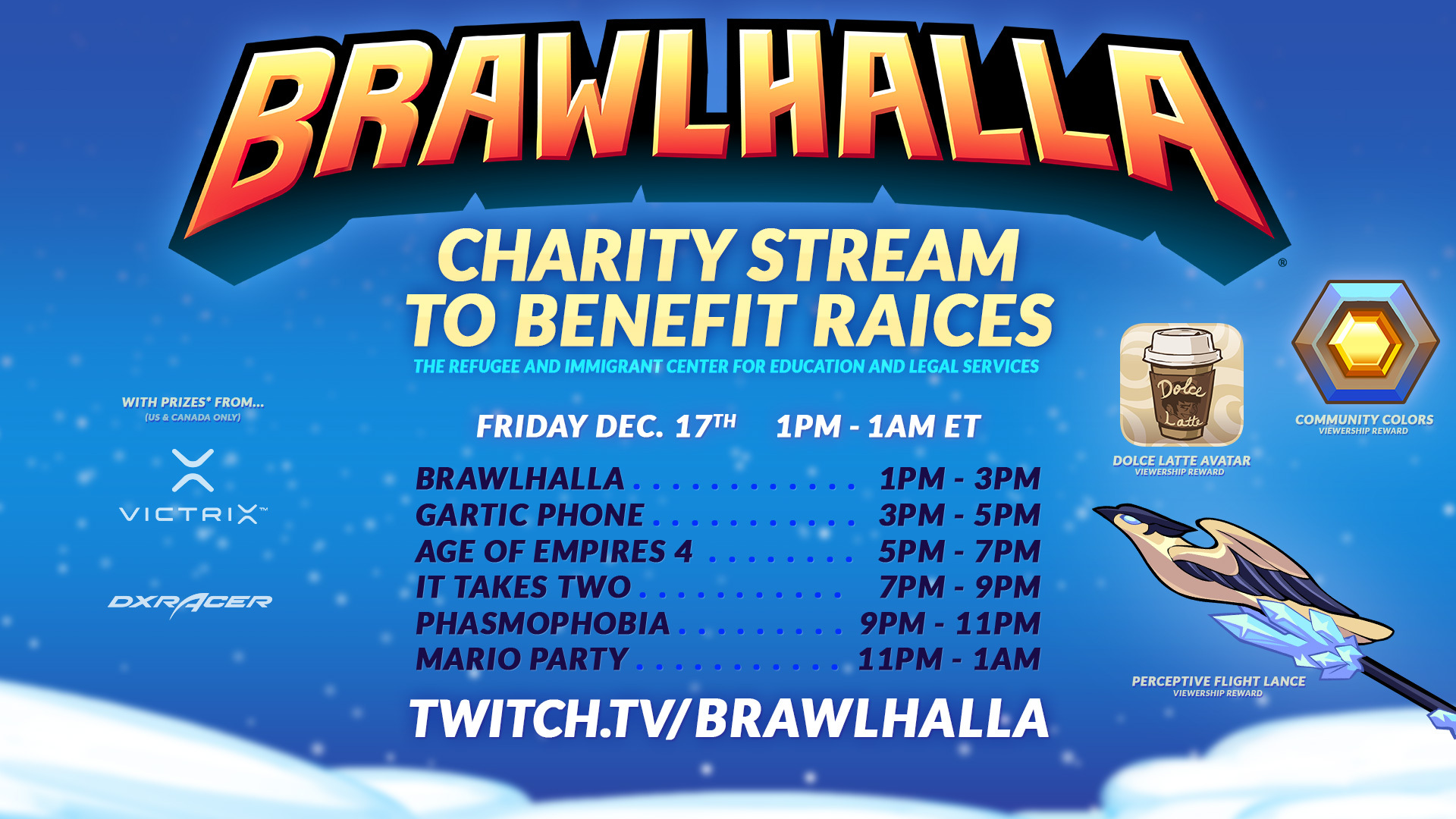 Brawlhalla's December 2021 Charity Stream!
On Friday, December 17th, Brawlhalla will be holding a Charity Stream on Twitch! Featuring a slew of Brawlhalla developers, we will be playing various games starting at 1pm ET for 12 hours to raise money to benefit RAICES with giveaway prizes from Victrix and DXRacer.*
Throughout the Brawlhalla portion of the Charity Stream are some donation incentives!
Brawlhalla
$100 1v1 a dev of your choice.
$150 2v2 two devs of your choice.
By tuning in to the Brawlhalla Twitch stream, viewers can earn exclusive Viewership Rewards. The rewards are as follows:
Community Colors
Dolce Latte Avatar
Perceptive Flight Lance – A Lance Skin obtainable by watching this Charity Stream!
Tune in to watch the fun live on twitch.tv/brawlhalla. For times in your local time zone, see brawlhalla.com/schedule.
To catch the latest Brawlhalla news and content, be sure to follow us on Twitter, Twitch, Facebook, YouTube, Instagram and Discord!
*US & Canada Only