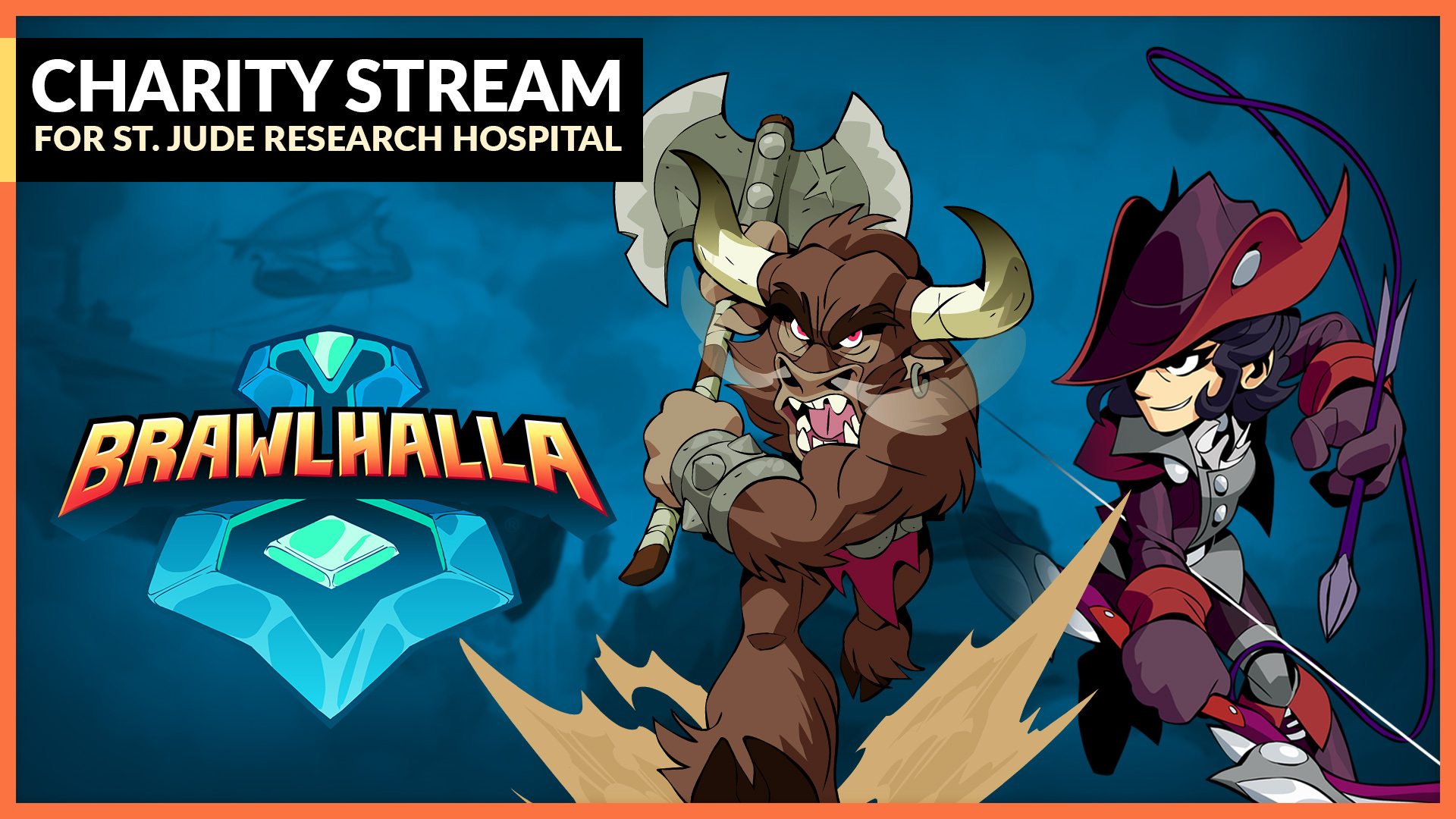 Brawlhalla's December Charity Stream!
This Friday, December 11th, Brawlhalla will be holding a Charity Stream on Twitch! Featuring a slew of Brawlhalla developers, we will be playing various games starting at 1pm ET for 12 hours to raise money for St. Jude Children's Research Hospital.
For every donation of $10 or more, donators will be entered into a giveaway with a chance to win one of two St. Jude's Vertagear Chairs. St Jude Play Live will be contacting winners through their provided email and will ship internationally.
You can donate by visiting brawlhalla.com/donate.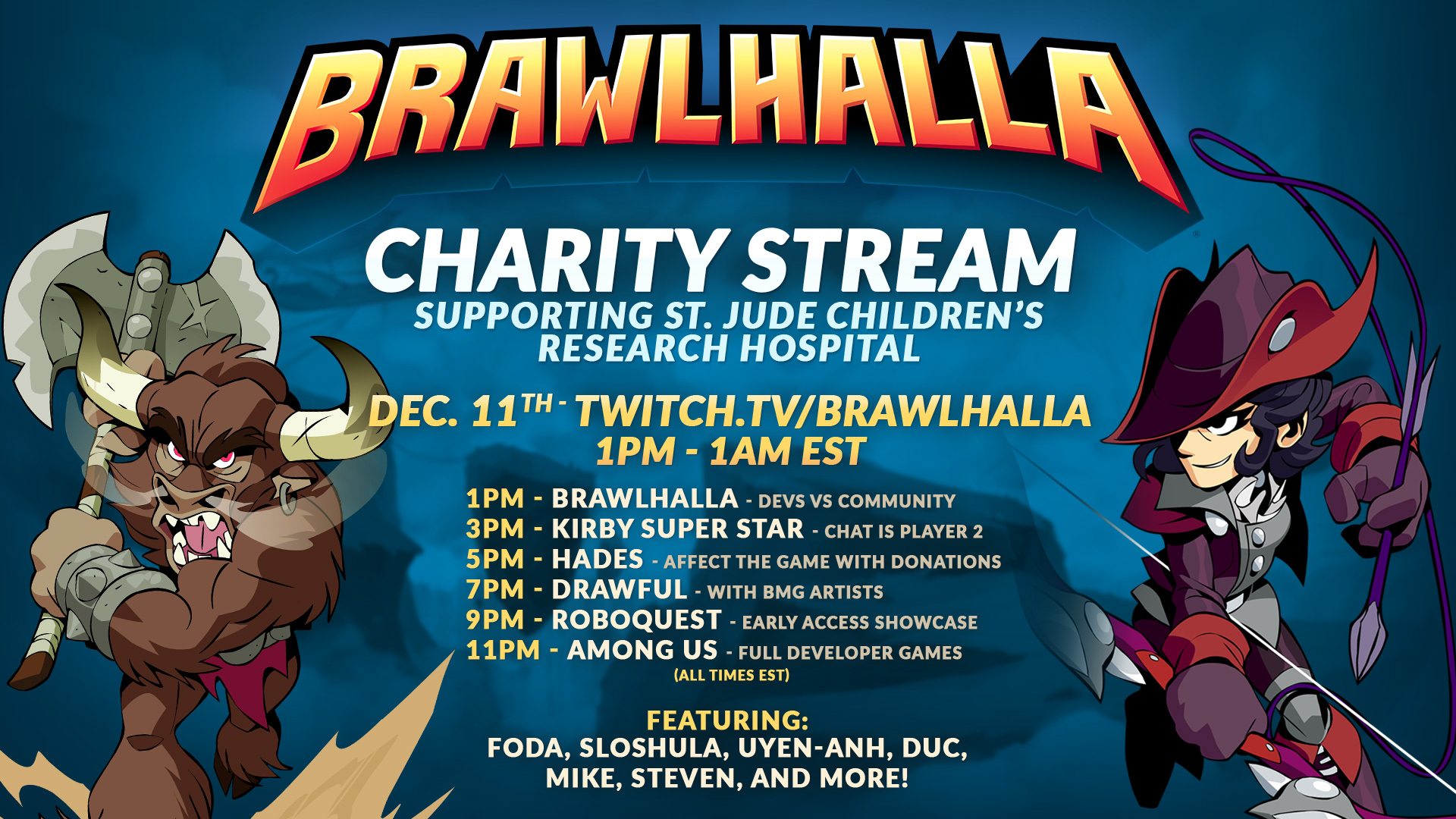 Press on this image to view a larger version.
Throughout the Charity Stream there will be a number of awesome donation incentives! Read all about what you can expect throughout the day in this post.
Brawlhalla
$100 1v1 a dev of your choice.
$150 2v2 two devs of your choice.
Hades
Every $100 dollars increases the heat (difficulty). Cumulative donations and will increase throughout the segment.
Every loss is a $100 donation from BMG.
$25 Donation to force the runner to take chaos whenever possible. Chaos is a risk reward room where players take a temporary curse before receiving Chaos' blessing.
$10 donation to not use an attack for an encounter
$25 to force the runner not to use an attack option for 3 encounters.
Donations to increase priority of using a certain weapon during the next run. Donators pool their donations towards a goal weapon. Weapon options include: Sword, Spear, Shield, Gauntlets, Bow, Rail (machine gun like weapon).
Donate to pick the Keepsake for the run. Keepsakes provide unique benefits that can range from better blessings from gods, to more health, to an extra life.
Roboquest
Overarching charity stream goal. The more donations received during the stream the harder the second run for Roboquest will be.

By tuning in to the Brawlhalla Twitch stream, viewers can earn exclusive Viewership Rewards. This Friday's free Rewards are:
Community Colors – Show your love to the Brawlhalla community by donning these blue, brown, and gold colors.
Be A Hero Emote – Swoop in and make a heroic statement by claiming this one-of-a-kind Emote!
Spear of Wisdom – Exclusive to this Charity Stream, may the All-Mother's spirit guide you to strike true on your opponents with this exquisite Spear Weapon Skin.
Tune in to watch the fun live on twitch.tv/brawlhalla. For times in your local time zone, see brawlhalla.com/schedule.
To catch the latest Brawlhalla news and content, be sure to follow us on Twitter, Twitch, Facebook, YouTube, Instagram and Discord!