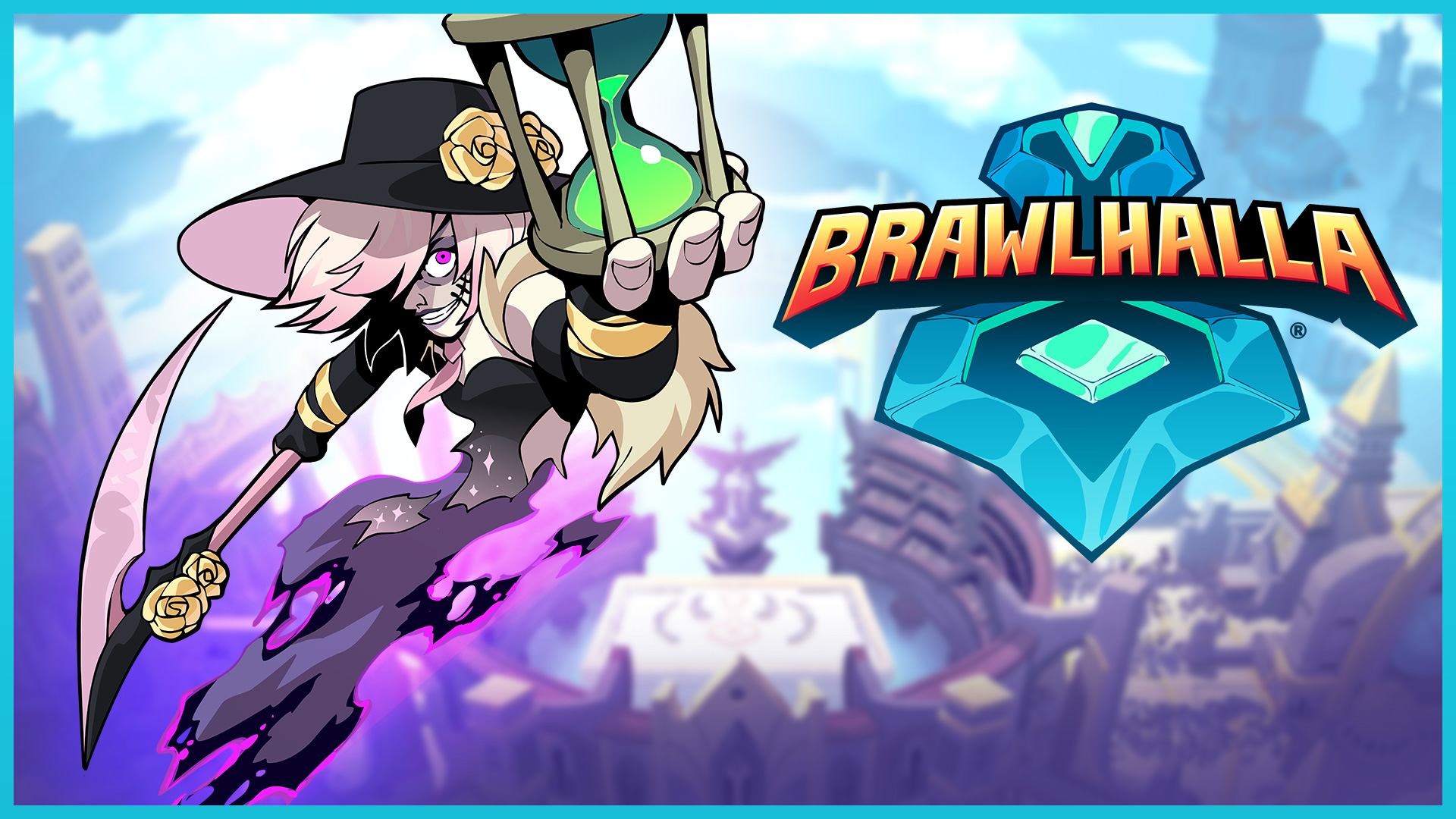 Celebrating 7 Years of Brawlhalla!
Join us to commemorate 7 years of Brawlhalla! The party's just getting started, and we're celebrating with exclusive items like new Skins for Nix and Sir Roland, the 7th Cake-aversary Emote, Gilded Deco 2022 Podium, and much more. Just follow the fancy top hats in Mallhalla. 
The festivities continue throughout the weekend with BCX 2022! Join us in-person or on stream to witness the first in-person Brawlhalla Championship Expo since 2019. No matter where you're tuning in from, you won't want to miss a second of the Esports action and exclusive reveals like the next new Weapon!
To catch the latest Brawlhalla news and content, be sure to follow us on Twitter, Twitch, Facebook, YouTube, Instagram and Discord!

Break out the party hat and cake – it's time to celebrate Brawlhalla's Seventh Anniversary! This seasonal event features exclusive items, like the new Nix & Sir Roland Skins, Emote, Colors, and much more. Players can also claim the free "Celebrant" Title just by logging in to Brawlhalla during the event!
See the list below for all the exclusive party favors:
Skins
Gothic Chic Nix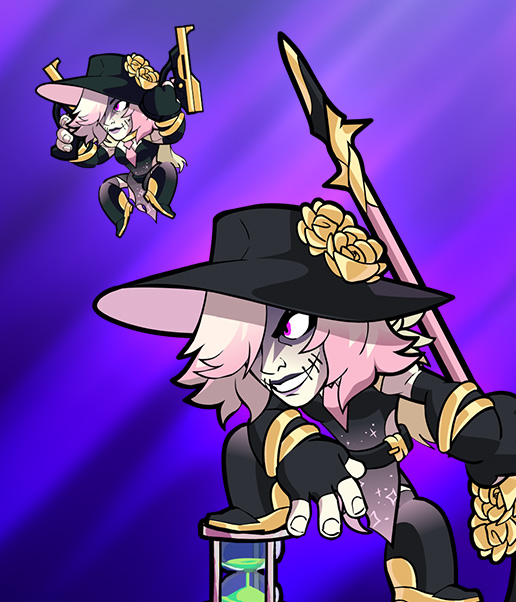 "She's dressed to KO!"
Ever the trendsetter, Nix serves a dark, fashion forward look. She's styled it with her Last Bite Scythe and Glitz & Glam Blasters.  
The Honorable Sir Roland, Esq.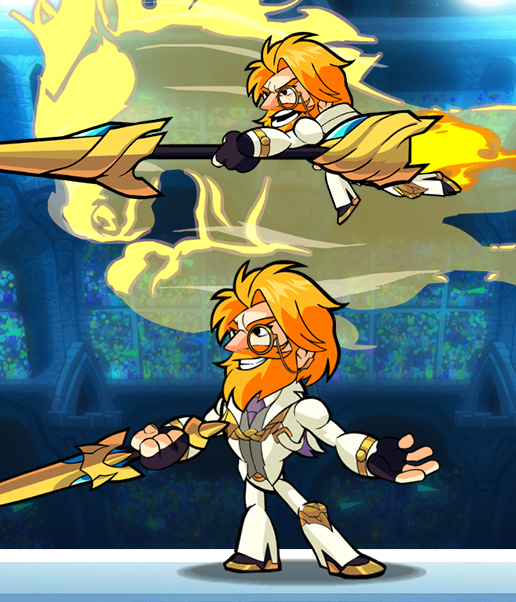 "Yet another title to add to his incredible list."
Sir Roland is attired with his finest formalwear to attend the party with his Golden Lion Fang Sword and Regal Roar Rocket Lance.
Maître d'Hattori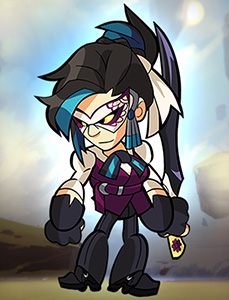 "She'll serve you a memento mori."
Hattori is ready to deal you a KO with her Celebratory Sabre and Corsage Royale Spear.
Gentleman Kor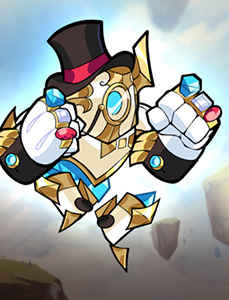 "Simultaneously neat and on the rocks."
Kor's been buffed and polished for the celebration! He's accessorized too with Cuffed Regalia Gauntlets and Disco Brawl Hammer
Ritzy Bödvar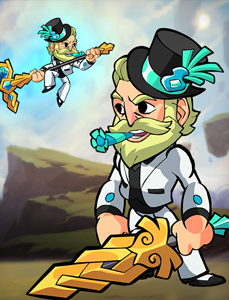 "I can bear-ly contain my excitement."
 Adorned with his Hammer Decorum and Gilded Glory, Bödvar is ready to celebrate in his new attire!
Emote
7th Cake-aversary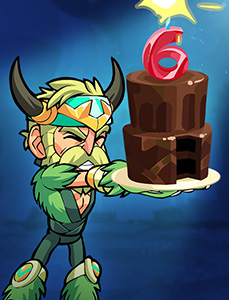 "Cassidy's best work yet!"
Party with your opponents with some cake!
Podium
Gilded Deco 2022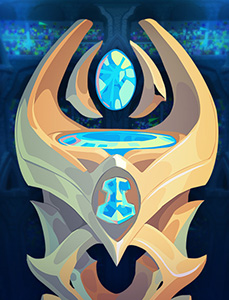 "Celebrate our 7th Anniversary with this newly lacquered Podium!"
Featuring animations and sound effects, dazzle your opponents on this lavish Podium.
Colors
Gala Colors
Dress to impress with these white, black, and gold colors.
Available for every Legend!

The Anniversary event also includes:
A free "Celebrant" Title by logging on to Brawlhalla during the Anniversary event!
Daily login bonus of 250 Gold to celebrate this event.
Anniversary-themed UI Takeover! Follow the top hats in Mallhalla to find all the goodies.

The Brawlhalla World Championship is back, and the community will finally be together again at last! The exciting conclusion to this year's season is taking place this weekend, in-person at the Cobb Galleria in Atlanta, GA.
If you can't be there in person, you can still catch all the action on our official livestreams! Don't miss a second by tuning in on twitch.tv/Brawlhalla or twitch.tv/ProBrawlhalla. 
Earn exclusive Esports Viewership Rewards by watching the streams all weekend long! The more you watch, the more you earn. Rewards for BCX 2022 include:
Great Witness III Title
Baleful Greatblade Greatsword
Malefic Grasp Sidekick
Mammoth Ride Emote
Drum Solo Emote
Metadev Emojis
To learn more about BCX 2022 and the finale of Esports year seven, visit BCX.LIVE 


As part of Playing for the Planet's Green Game Jam 2022, we're launching the World Tree Initiative.
Themed after the great tree of Yggdrasil, we're introducing a new limited time Emote just for this initiative.  All the proceeds from purchases of this Emote will go to  Ecologi – an organization dedicated to planting trees and funding the world's best carbon offsetting solutions. 
For more information about our participation in Green Game Jam 2022, click here.
The "World Tree Initiative" Emote is available now in Mallhalla!


Survive the walkers onslaught! Battle through loads of walker opponents that get harder and smarter as time passes. Beware, the longer you fight the more walkers appear! Earn points by scoring KOs. Survive as long as you can to win the most points!
3 Stocks
Walkers increase in difficulty and in number as time passes.
Survive as long as you can!
Player with the most points wins!

Say hello to The Night Stalker with the new Lynx Bundle, featuring Asuri! This pack includes:
Lynx Asuri Skin
Asuri Legend Unlock
Nightmare Claws Weapon Skin
Moonbeam Sword Weapon Skin
Avatar Cape Emote
Asuridoodle Avatar
Asuri Shrug Emoji Skin
This promotion is free to all Amazon Prime members. Claim your loot at brawlhalla.com/prime.


The free-to-play Legend rotation for this week features Bödvar, Sir Roland, Reno, Kor, Mako, Mirage, Kaya, Xull, & Nix.
Bödvar – He is the Protector of the North and dreams of endless battle. Bödvar has broken down the doors to Valhalla himself and is ready to take down his foes with Sword and Hammer!
Sir Roland – No one in Valhalla feels a greater thirst for victory in the tournament than Sir Roland, as he strikes down his opponents with Rocket Lance and Sword.
Reno – Four arms, compound eyes, fearlessness, and an added dose of genius make this Chitnoid Gunslinger the greatest bounty hunter this side of the Pecosid asteroid belt. He'll take on any job with his trusty Blasters, and loyal Orb companion.
Kor – Blackguard Keep's left platform mover takes his place in the arena wielding both Gauntlets and Hammer.
Mako – The ultimate apex predator from The Sea, Mako, with her Greatsword and Katars, aims to make fish meat out of her opponents in the Grand Tournament.
Mirage – An occultist, martial artist, and spy, this agent uses the powers of magic and time-travel along with her Scythe and Spear to take down her foes.
Kaya – Using her bow, spear and spirit animals, she is ready to try her luck in the Grand Tournament!
Xull – With legendary physical strength, this Axe and Cannon wielding Orc Warlord is ready to challenge everyone and everything in Valhalla!
Nix – Led by a thousand year hunt, this reaper, armed with both Blasters and Scythe, has found herself a new bounty in Valhalla.