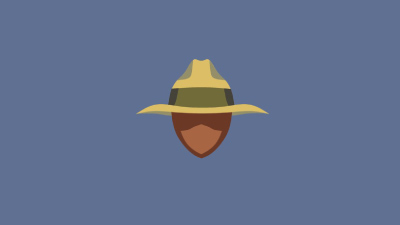 Can you believe that we've done SIXTEEN of these things? When we first started this series, I wasn't sure if we'd be able to keep it going at first. Thank you everyone for proving me wrong! As we head back into the school year our community has not stopped making amazing things, and I'm excited to be sharing with you this week's Community Roundup! 
---
Community Art
http://tatataiafurcchim.tumblr.com/post/148466427857/a-lot-of-people-wanted-a-fusion-between-wu-shang
The Stalker (Concept Art) – Once you see her, there is no escape. @Brawlhalla pic.twitter.com/j8w5Yh2aCZ

— Barry Jeezums (@OmgItsBarry_) August 5, 2016
It's Diana from @Brawlhalla's turn today! | commissions: https://t.co/MicgaEK1b9 pic.twitter.com/hUs9kyozHp

— andi (•̀ᴗ•́)و ♪ (@cyberbubble99) August 4, 2016
Great day of creation @Brawlhalla pic.twitter.com/SPrfU7bVuY

— ghoststream_tv (@GhostStream_tv) August 3, 2016
Diana and Scarlet fusion this time @Brawlhalla #brawlhalla pic.twitter.com/jM8NjDJhvY

— Tatataia (@TatataiaFurchim) August 2, 2016
@Brawlhalla I present to you the new legend TECHNIK!! the Corrupted Valkyrie pic.twitter.com/7sMqDLaoVR

— Tech Stomper (@Tech_Stomper) August 4, 2016
@Brawlhalla as i like this game i thought it was worth making a fan art keep it up 🙂 pic.twitter.com/6N9QN49y3R

— guilherme (@gvi3331) August 1, 2016
@Brawlhalla Moar simplistic art! This time is gumshoe sentinel pic.twitter.com/Tikm0BfWvX

— Beast_Mode_Alfy (@Alfy_jr1) August 1, 2016
@Brawlhalla A fusion between Orion and Brynn, c'mon! ALSO SPEEDPAINT! https://t.co/dovuhSkKs6 pic.twitter.com/Ep8Q44fmdV

— Tatataia (@TatataiaFurchim) August 1, 2016
@Halo_AE @Brawlhalla I don't wanna touch it again, the final update I made for it g_g pic.twitter.com/AymXPaksoU

— Hi Im Rén (@YourRenpai) July 31, 2016
My favorite characters ! ☺ @Brawlhalla pic.twitter.com/5jkZvZikNb

— Bicho Piruleta (@PlRULETA) July 31, 2016
---
Videos / GIFs
---
Berthen breaks down his keyboard settings and explains the ins and outs of everything related to Keyboard settings and mastery.
The Properidiots have a lot of fun with Brawlhalla. Love seeing videos like this one!
Whoever said the slidekick isn't good anymore was wrong, very wrong.
Remmy and Astronaut show some quick thinking for a fast 2v1 knock out.
---
Thanks everyone for checking out the sixteenth Community Roundup! If you've seen some great Brawlhalla things out there let us know! Send us a Tweet or let the community know on reddit.