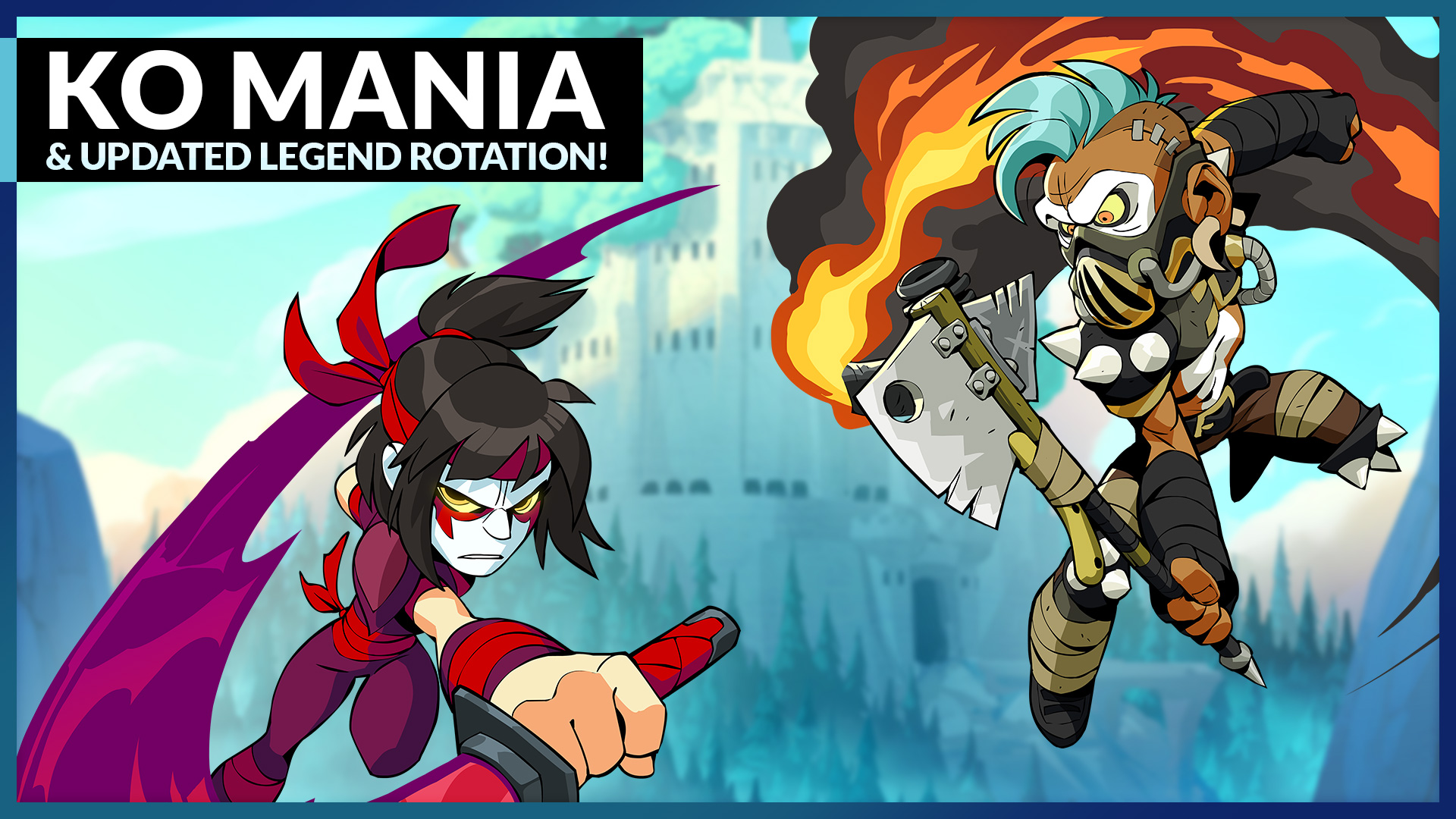 KO Mania & Updated Legend Rotation!
Send your challenger into orbit before they know what hit them! Check out the 1v1, 300% Damage Stock Mode – KO Mania featured as Brawl of the Week. We've also updated the free Legend rotation to include Rayman, Arcadia, Bödvar, & more. 
Last week we launched Patch 6.10, bringing new Blurred Background Options, a Ranked UI update, and multiple performance improvements! The patch also included new Mallhalla items, like Forsaken Magyar, and a reduced gold price for Ezio. Check out the patch notes for the full list of updates. 
To catch the latest Brawlhalla news and content, be sure to follow us on Twitter, Twitch, Facebook, YouTube, Instagram and Discord!

Skin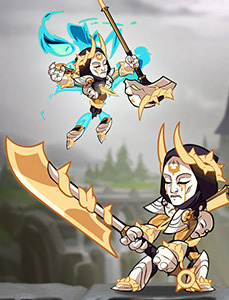 ​
Forsaken Magyar
"Let them extinguish those foolish ambitions."
Punishing opponents will be swift with their Adjudicator's Mercy Greatsword and Skull of the Saint Hammer.
Emote
Mourn Emote
Sidekick
Bee-Bot
"Buzz buzz? Vroom vroom?"
Avatars
The Spectral Guardian
"A hundred Strazci knights ready to battle."
Weapon drop
New Flag Avatars
Montenegro
Slovenia
Trinidad and Tobago
Ezio's price has also been reduced to 5400 Gold!


Square off against your opponent in this hard hitting KO fest! Chew through your foe's 5 Stocks with damage cranked up to an insane 300%! Send your challenger into orbit before they know what hit them. First to 5 KOs wins!


Ready up space cadets for a brand new Prime Gaming Bundle featuring Lord Vraxx! This limited-time pack includes:
Space Dogfighter Vraxx
Lord Vraxx Legend Unlock
Zoid Sidekick
Imperial Rocket Lance
This promotion is available to all Amazon Prime members. Claim your loot at brawlhalla.com/prime. 


The free-to-play Legend rotation for this week includes: Rayman, Sir Roland, Barraza, Dusk, Arcadia, Diana, Munin, Bödvar, and Lin Fei.
Rayman – The Champion of the Glade of Dreams, wielding his Gauntlets and Axe, has found his way into Valhalla on a mission to save his home.
Sir Roland – No one in Valhalla feels a greater thirst for victory in the tournament than Sir Roland, as he strikes down his opponents with Rocket Lance and Sword.
Barraza – A feared man in the wastelands with his Blasters and Axe, Barraza is the ultimate survivor and will do what it takes to be at the top in Valhalla.
Dusk – Wielding his Spear and a powerful Orb, carved from stone and magic, Dusk seeks to spread chaos throughout Valhalla.
Arcadia – The humble beetle farmer turned Glorious Queen of the Faefolk. Arcadia, the great champion of the Fangwild, fights in the Grand Tournament with Orma – the singing Greatsword, her Eldritch Thorn Spear, and trusty beetle companion Domo.
Diana – Commander of the Order's hunters, she uses her Bow and Blasters to slay countless beasts and monsters.
Munin – Rocking out to the sweet sounds of her Scythe and Bow, she's ready to brawl in the Grand Tournament and finish her next Ravenqueen concert!
Bödvar – He is the Protector of the North and dreams of endless battle. Bödvar has broken down the doors to Valhalla himself and is ready to take down his foes with Sword and Hammer!
Lin Fei – A defender of the innocent and teacher of the lost ways.  She is a great teacher who has developed her own fighting style, the 'Way of the Iron Dragon,' which utilizes her Cannon, Katars and an ancestral dragon-spirit.