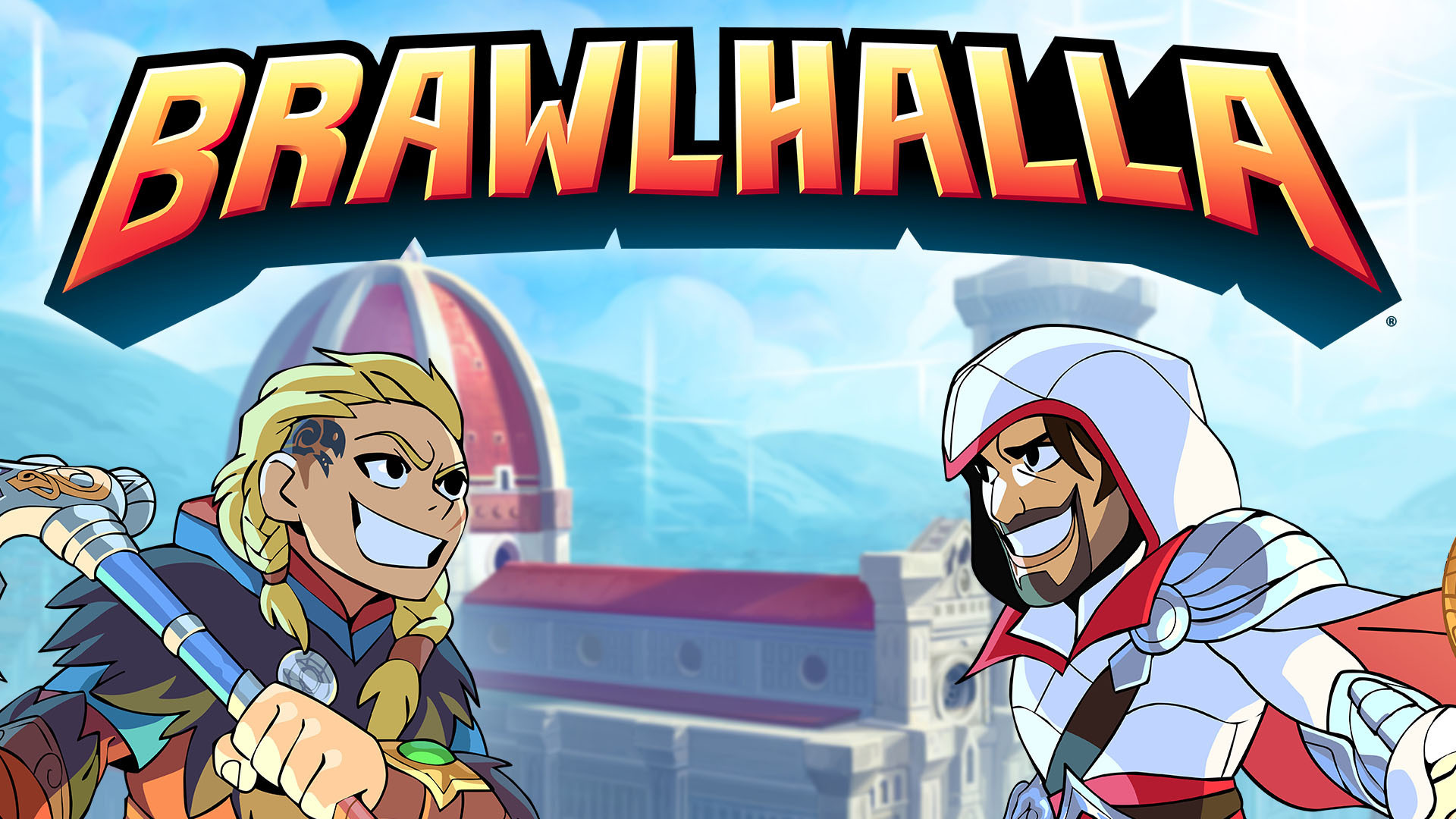 New Legend Ezio, the Master Assassin, Joins Brawlhalla on July 27th
Ezio, famed Master Assassin, joins Brawlhalla on July 27th as the 56th Legend in Brawlhalla. Alongside the new Legend, an Epic Crossover event is launching with more content from AC, including the new Epic Crossover character, Eivor, a new game mode, two new maps, and more.
Ezio Auditore da Firenze was a nobleman from Italy during the 15th century Renaissance era, as well as the most legendary leader of the Assassin Brotherhood. Ezio is one of the most celebrated and iconic Assassins in AC, and his legacy lives on in Brawlhalla as he takes part in the Grand Tournament, using his Auditore Blade Sword and Apple of Eden Orb to enter as a Legend.
The Epic Crossover Event kicks off an in-game event that features Eivor – Epic Crossover for Brynn – as the newest Epic Crossover, a legendary Viking warrior driven from Norway by endless wars and dwindling resources in ninth century AD. In addition to that, the new Bounty game mode will be featured as the Brawl of the Week, where players can take part in three modes, Rooftop Rumble, Ghost Rooftop Rumble, and Assassin's Brawl. On top of the new mode, we are introducing two new maps, Florence Rooftop and Florence Terrace.
To catch the latest Brawlhalla news and content, be sure to follow us on Twitter, Twitch, Facebook, YouTube, Instagram and Discord!