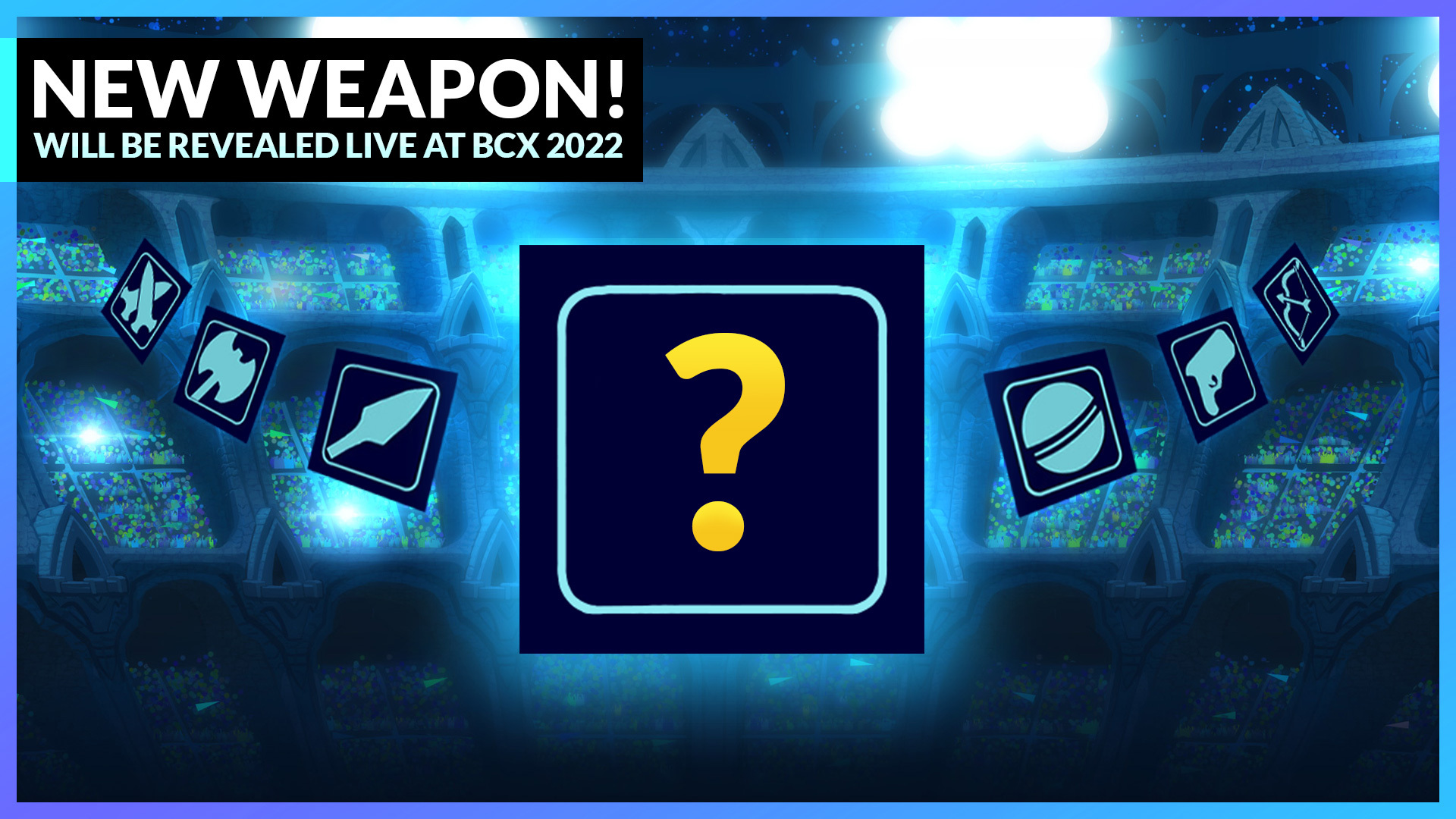 New Weapon Reveal and Playable Demo at BCX
At BCX, our World Championship happening on November 4th-6th, we will be revealing the next Weapon.
Everyone tuning in during the live stream of the event will get a first look at this new Weapon, while those who are attending the event in-person will get a hands-on early demo of the next Weapon.
If you attend BCX you can be one of the first people to play the new Weapon.
Visit bcx.live to buy your tickets now and learn everything you need to know about BCX.
We can't wait to see everyone at the World Championship!

To catch the latest Brawlhalla news and content, be sure to follow us on Twitter, Twitch, Facebook, YouTube, Instagram and Discord!