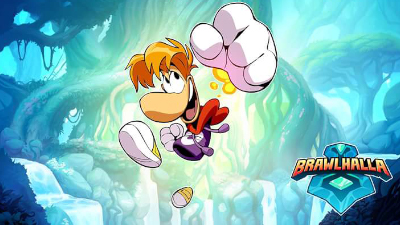 Rayman is coming to Brawlhalla!
"When we joined Ubisoft, my developers had two questions for us. The first one was do we get free Ubisoft games? The second was are we going to be able to bring this guy into Brawlhalla?" – Matt Woomer. 
We at Blue Mammoth Games are absolutely ecstatic to announce that Rayman will be coming to Brawlhalla November 6th! Thank you for supporting us and sharing our enthusiasm about Rayman. More information will come.