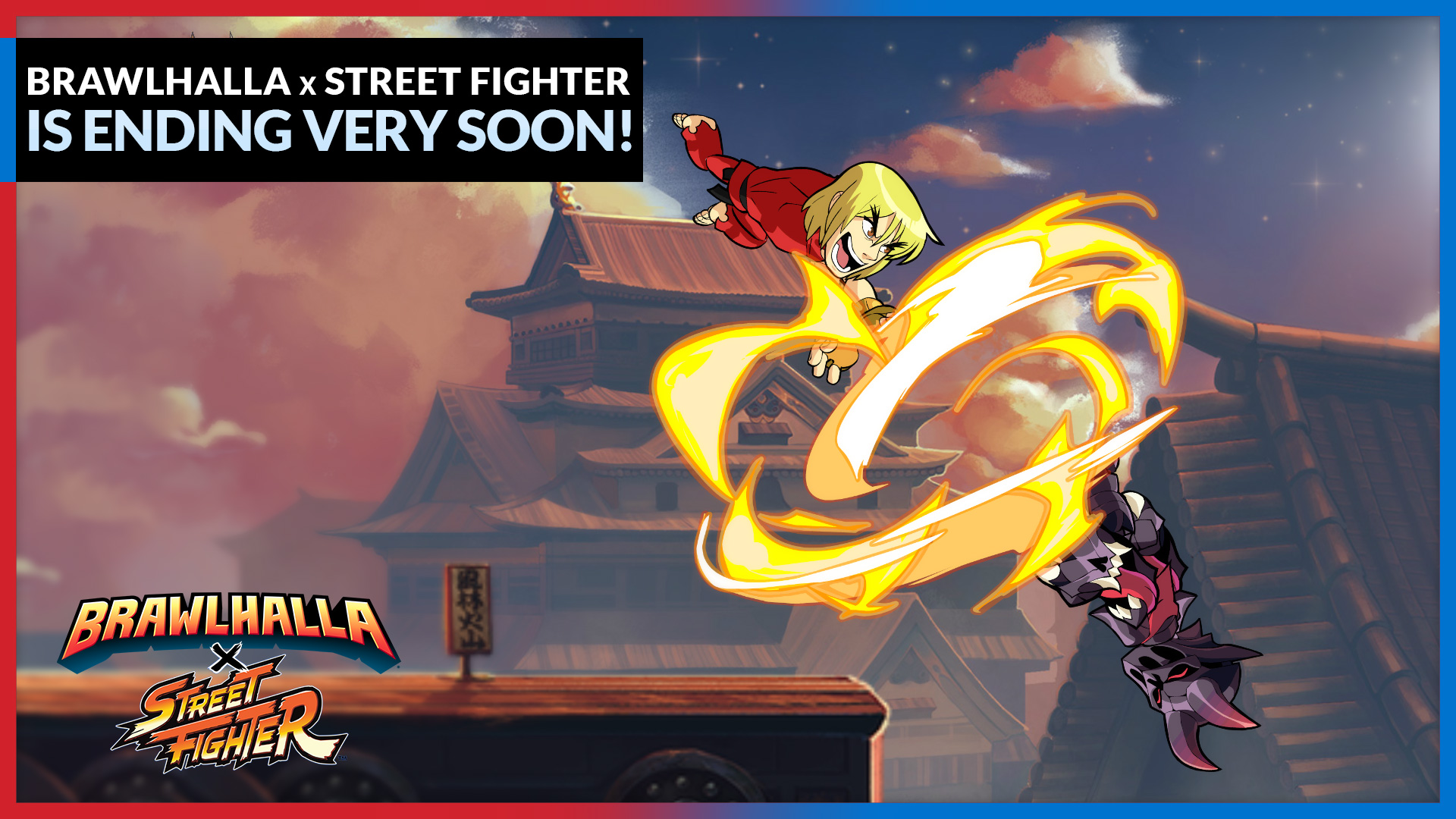 The Brawlhalla x Street Fighter Part 2 Celebrations End Soon! 
Who will emerge a champion in this final round of Brawlhalla x Street Fighter Part 2? Dhalsim, Luke, Ken, Sakura and the Emperor of Evil: M. Bison have proved themselves to be formidable forces in the Grand Tournament… and they're not going anywhere!
All Street Fighter Epic Crossovers and themed items will still be available to play and purchase, and you can still play Street Brawl any time you want in Custom Game Rooms. Sharpen your fangs, it's not the end!
Whether you're training like Sakura, or a seasoned martial artist like Ryu, there's a place for everyone to hone their fighting skills in the Suzaku Castle Walls! Check out Street Brawl as Brawl of the Week.
For those in pursuit of Glory, Ranked Season 25 will begin on July 13th.
To catch the latest Brawlhalla news and content, be sure to follow us on Twitter, Twitch, Facebook, YouTube, Instagram and Discord!

Are you ready? Go! M. Bison, Luke, Sakura, Ken, and Dhalsim enter the Grand Tournament as new challengers.
M. Bison, Luke, Sakura, Ken, and Dhalsim are new Epic Crossovers that feature custom Signature effects that include VO lines, custom lock-in animations, dedicated Roster spots, and two new Weapon Skins each. 
In Brawlhalla, M. Bison, Luke, Sakura, Ken, and Dhalsim mirror the abilities of Thor, Cross, Lin Fei, Petra, and Rayman, respectively, and will stay in Mallhalla after the event ends. ©CAPCOM CO., LTD. ALL RIGHTS RESERVED.
Featuring: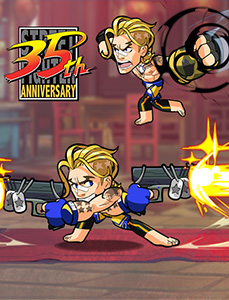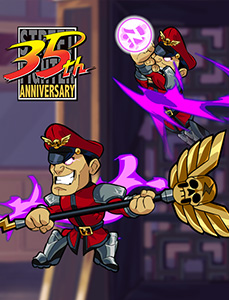 M. Bison Epic Crossover
"Face the never-ending nightmare!"
Luke Epic Crossover
"Let's do it. I'm always ready for a fight!"
Sakura Epic Crossover
"If you want to be strong, you can't lose to anyone!"
Ken Epic Crossover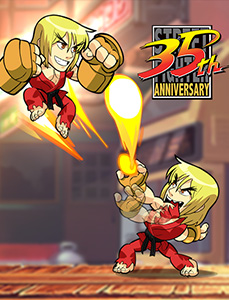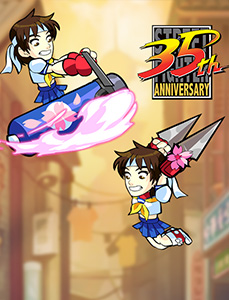 "Looks, speed, and strength. I've got it all."
Dhalsim Epic Crossover
"This is the path to achieve enlightenment."
Also check out other Brawlhalla x Street Fighter items:

Epic Crossovers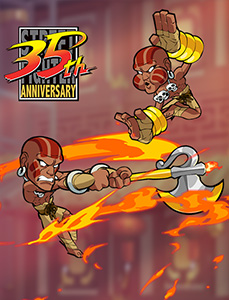 Ryu Epic Crossover
"My one true rival is the fight within!"
Chun-Li Epic Crossover
"What's the matter? Too many kicks to the head?"
Akuma Epic Crossover
"Weaklings! Is there no one worth fighting?"

KO Effect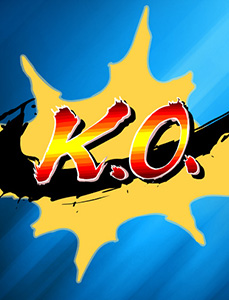 Knockout
Emote
Satsui no Hado
"To harness this means great power. But at what cost?"
Podium
Kapukon Yu
"Nothing like a relaxing bath after a tough battle!"
Avatars
Quarter Circle Punch
"Practice makes perfect."
An animated Avatar!
The Red Cyclone
"Nothing can stop Zangief when a new challenger approaches!"
HADOKEN!
"Hadoken! Hadoken! Hadoken!"
Shadaloo
"The most powerful and deadliest criminal organization."

The Street Fighter Epic Crossover event also includes:
A new Street Brawl Map that is featured in the Brawl of the Week – Bustling Side Street!
Daily login bonus of 250 Gold to celebrate this Epic Crossover event.

Get ready for action as another fight is coming your way! Choose your fighter and brawl in this 1v1, 8-minute match above Suzaku Castle. Go for broke and knock out your opponents into oblivion. Defeat your opponent first in this stamina mode to win!
1v1
8 minutes
3 stocks each
First to 3 KOs wins!


Get ready for one of Esports Year 7's premier events, it's time for the Brawlhalla Midseason Invitationals! Starting this Friday, June 10th, professional Brawlhalla players from all over the world are being flown out to a studio in Atlanta, Georgia to compete for a total prize pool of $150,000. 
The Midseason Championship will include:
A $70,000 1v1 Tournament featuring the top 32 players from around the world.
A $70,000 2v2 Tournament featuring the top teams from North America, Europe and South America
A $10,000 Regional Crew Battle Showdown where the Top 4 1v1 players from North America, Europe and South America will compete as teams.
The Midseason Championship will be the first in-person event since 2019! This event is structured in the interest of player safety as we begin to transition from a totally online competitive environment back to in-person tournaments.
Tune in to catch all the action on twitch.tv/brawlhalla, and claim viewership rewards! 
NEW: Esports colors v.3
NEW: Burrito Time! Emote
NEW: Toxic Ranseur Spear
Esports colors v.2
Twilly Sidekick
For times in your local time zone, check out brawlhalla.com/schedule.


Harness the power of the Jade Mask with the Xianxia Bundle! This limited-time pack includes:
Xianxia Lin Fei Skin
Lin Fei Legend Unlock
Nian Shou Sidekick
This promotion is available to all Amazon Prime members. Claim your loot at https://gaming.amazon.com/loot/brawlhalla. 


The free-to-play Legend rotation for this week includes: Sir Roland, Ember, Thatch, Kaya, Brynn, Magyar, Xull, Mordex, and Fait.
Sir Roland – No one in Valhalla feels a greater thirst for victory in the tournament than Sir Roland, as he strikes down his opponents with Rocket Lance and Sword.
Ember – This quick and dexterous elf does battle in Valhalla with Bow, Katars and her two companions: a wolf named Ash and her raven named Yarra.
Thatch – The tournament is a paradise of chaos and fire for this Madman of Barbados as he uses Sword and Blasters.
Kaya – Using her bow, spear and spirit animals, she is ready to try her luck in the Grand Tournament!
Brynn – Competing for the pure joy of it, this Valkyrie has seen many victories due to her skill with the Axe and Spear.
Magyar – As the last remaining member of the Batavian Strazci army and wielding the strength of a 100 elite knights, this spectral guardian has come for the glory of battle with their Greatsword and Hammer!
Xull – With legendary physical strength, this Axe and Cannon wielding Orc Warlord is ready to challenge everyone and everything in Valhalla!
Mordex – Wielding Gauntlets and Scythe, this lycanthrope steps into battle!
Fait – Speaking to the stars and using glimpses of the future, Fait battles for good with her Scythe and Orb!