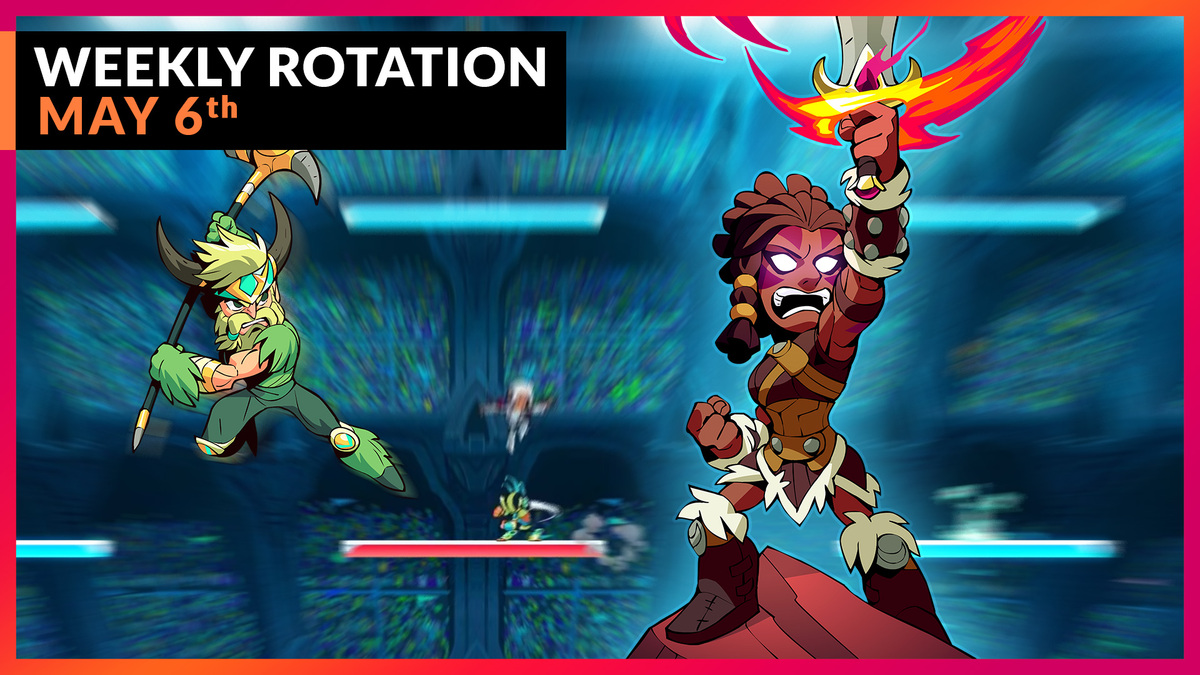 Who will be the Platform King?
This week's Brawl of the Week is Platform Kings, a twist on King of the Hill where 4 players battle it out to stay on the moving red platform! We also have updated the free-to-play Legend Rotation featuring Legends like Azoth, Gnash, and Petra. In addition, we have updated sale items and have chests rotating frequently in Mallhalla.
To catch the latest Brawlhalla news and content, be sure to follow us on Twitter, Twitch, Facebook, YouTube, Instagram and Discord!

Who is the platform king? 4 Players face off on a map with 6 platforms. Stay on the red platform to score points. Stun your opponents to keep them from scoring. Watch out, the platform switches around the map! The Player with the most points at the end of 2 minutes wins!
4 Player FFA
2 minutes
Stay on the platform to gain points.
Most points at the end wins!

Spend your hard-earned Glory in the Ranked Store tab!
Looking for a certain chest? We're rapidly rotating through chests, so check out the in-game timer to know when the next chest will rotate.
Find the new Sales items!

This week's free-to-play Legend rotation includes: Azoth, Caspian, Barraza, Nix, Gnash, Petra, Artemis, and Sidra.
Azoth – Devoted acolytes bring this brilliant and ruthless lich lord to life as he comes into Valhalla to do battle with Bow and Axe.
Caspian – Led by his showmanship and thirst for danger, he has come to Valhalla armed with Katars and Gauntlets to put on a show!
Barraza – A feared man in the wastelands with his Blasters and Axe, Barraza is the ultimate survivor and will do what it takes to be at the top in Valhalla.
Nix – Led by a thousand year hunt, this reaper, armed with both Blasters and Scythe, has found herself new bounty in Valhalla.
Gnash – In the darkness, before the dawn of history, this Legend was raised by the harsh jungle itself. This Super Hunter uses Grappling Hammer and Spear in battle.
Petra – Having been set free from Terminus, Petra sets her eyes on Valhalla with her Orb, Gauntlets, and Darkheart powers.
Artemis – Transversing the universe in search of her rival Orion, Artemis has ripped open a wormhole into Valhalla, armed with a Rocket Lance and Scythe; she is ready to fight!
Sidra – The Corsair Queen, known for her legendary and fearless raids, is prepared to fight with her Sword and Cannon!