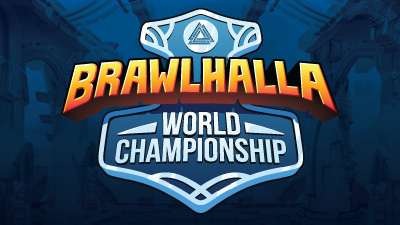 Brawlhalla World Championship Results
The first annual Brawlhalla World Championship concluded this week, and the best Brawlhalla players in the world have been declared! The championship tournament took place in Atlanta Ga., Nov. 11-13 at the Cobb Galleria. Hundreds of players from around the globe competed for their share of a $50,000 prize pool and the glory of being the first ever Brawlhalla World Champions.
After a hard fought battle against top 2v2 teams, Diakou of Eanix, & Twilight of 3sUP Enterprises came out on top, taking home $15,000 and becoming 2v2 Brawlhalla World Champions.  On the 1v1 side of the tournament, long time favorite LDZ came out on top against powerhouses like Diakou, Maltimum, eggsoup, and Pugsyxd. LDZ earned $10,000 in prize money, and has become the first 1v1 Brawlhalla World Champion.
"Our first Brawlhalla World Championship exceeded all our expectations." said Matt Woomer, creative director and co-founder of Blue Mammoth Games. "The level of play, sportsmanship, and energy from our competitors was amazing. We are very lucky to have such a great community. We've already started planning next year's Championship, and we already know it's going to be bigger and better."
Stay tuned to www.brawlhalla.com for more announcements about Brawlhalla esports in 2017.
Watch the 2v2 Brawlhalla World Championship Top 8 matches on YouTube.
Watch the 1v1 Brawlhalla World Championship Top 8 matches on YouTube.