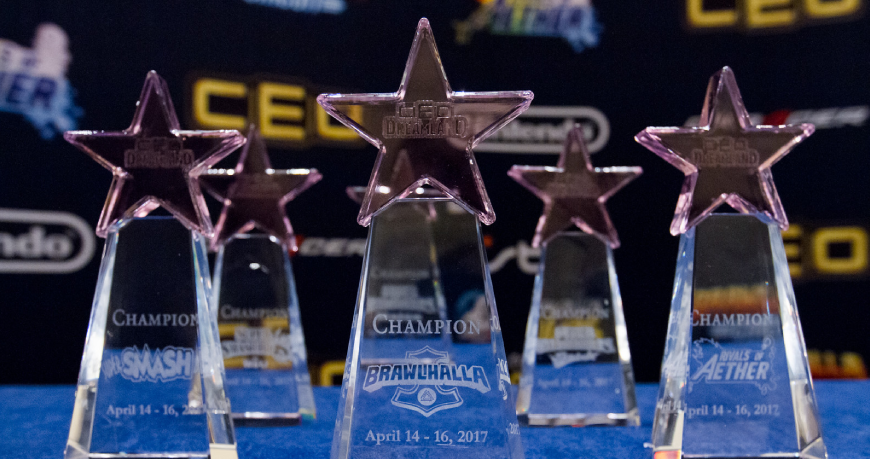 I had a great time at CEO Dreamland.

Thursday

Players are flying in and meeting each other. For some, it was their first time meeting online friends in real life. For others, it was reminiscent of their time at BCX. Meeting online friends in real life has always been such an enjoyable thing for me. This time, I got to meet some of the players who couldn't come to BCX, like Dobrein.
Meeting Dobrein was definitely one of the most memorable things to me from Dreamland. He has an aura about him that makes everyone around feel great. He is polite and humble, but carries himself like a champion… an all-around good person. I also got a front row seat to the moment that Dobrein and Diakou met for the first time, it was honestly heartwarming. Diakou flew in late so everyone had been hanging out with Dobrein for a while. Diakou walked into the our "Salty Suite" and both of them met each other's gaze in silence, then Dobrein got up and walked over and around the 8 or so people between them with his arms open and hugged him. It was an amazing moment I tried to capture on camera, but unfortunately missed my opportunity as they changed poses quickly to something a little more "manly", haha.
Friday
Friday was the first day of CEO Dreamland and our official 2v2 tournament was set to start and finish throughout the day. Things started smoothly but unfortunately we had a technical issue with our multi-keyboard feature that made competing with keyboard very difficult at the event. This was a pretty stressful time for me as I empathetically understood what our competitors were going through but helplessly could not resolve the problem during the tournament itself. Astronaut and Starlight won the event, and as soon as the tournament ended and everyone left to eat, I worked until 3am with Tyveris remotely trying to fix the problem.

To anyone that doesn't already know, multiple keyboards for multiple players in a game is mostly unheard of. It's an extremely complicated thing only made possible with barely-documented Windows API and a bit of dark sorcery from our technical mastermind, Andrew (aka Chill Penguin X).
We ended up fixing the problem, but still had to figure out how we were going to make it right for our amazing players that travelled all the way to Orlando for a real competition. After discussing the issue with most of our top players at the event over a huge group Twitter DM, we finally decided that we'd clone the 2v2 bracket and run it back during the next two days of the event (and aptly named the bracket "2v2 Runback"). To keep things fair, we counted Friday's results but offered players a chance to improve their placement with the runback by paying out cash and CP prizes based on their best placement between the two 2v2 tournaments.


Saturday

Woke up early to convert all the 2v2 stations into 1v1 stations. The 1v1 bracket would run through until Top 8 today.
The competition was so intense, and there were absolutely no easy pools. Players you would expect to win any event were getting knocked out of their pools. This was easily the most elite tournament we've ever had, where the average ranking of all players combined was certainly much higher than any other official Brawlhalla event from the past.
Everywhere you looked, there was a big upset accompanied by an even bigger popoff. Some of the big ones that stand out in my mind from pools was Blood Diamond winning over Diakou, Eevamax winning over TB, SillyGobi winning over his 2v2 partner, wrenchd, and Cyclist losing to a relatively unknown player, Crazybone. TWK told me he heard what Crazybone said after that match, which I can roughly quote as "Why don't people know me? I want to do well enough so they do." I was also pleasantly surprised to see how well one of our commentators performed, Sparky878 made it all the way to lower bracket quarterfinals in his pool losing only to Astronaut and Zeloxory.

Sunday

This was the big day, Top 8 Finals on Sunday. It was awesome we were able to have our Top 8 on Sunday, which is usually reserved for the most prestigious events. Several other tournaments at the event had already concluded. We had an early start time, so I arrived at the venue extremely early. The first person I saw from Brawlhalla at the venue that day was Boomie, who immediately sat down at one of the 1v1 stations and got in training mode. He was practicing tightening up his strings and mastering some of the more difficult to input tech, such as blasters down-light to chase dodge pivot neutral-air. He was practicing only Ada, so I asked him if that's who he planned on playing throughout Top, which he confirmed.

Eleven o'clock struck and our stream began. Duc and Sparky were ready at the casting desk in their nice suits. There were a lot of epic matchups that day. I remember one huge match in particular, Blood Diamond and noeL had to face each other in the first round of Top 8. They are a solid 2v2 team with great synergy, play under the same sponsor (Flash Point Esports), and were staying in the same room at the hotel. Another huge match I remember clearly was Dobrein vs Maltimum, the only two EU players left in the bracket, had to fight each other in the second round of Top 8. I also can't forget what an amazing match VexX's Crockie had against Fable's Wrenchd, where Crockie reverse 3-stocked Wrenchd while being down 1-0; you couldn't possibly be any closer to losing than Crockie was, but he brought it all back and ended with one of the most passionate popoffs I've ever seen.

It was around this time that the Brawlhalla crowd started getting rowdy. We were all so hyped for the action that was happening. It's worth mentioning that all this time, we were sharing a stage with Melee's top 32 playing down to top 8. At this point, Melee's top 8 were decided and their crowd started changing their attention to Brawlhalla after we started yelling "3! 2! 1! BRAWL!" at the start of each Grand Finals match with Boomie vs. noeL. We were commended several times by attendees for being "more hyped than the Melee crowd" (not my words!). We were also joined by TSM Zero's coach, Pierce7. Pierce was going nuts! It was great to see how excited he was about our grand finals, it really filled the room with even  more energy than we had already put out there. In the end, we witnessed noeL beat Maltimum in Lower Finals, and Boomie beat noeL 3-2 after switching to Diana. Aside from the "Boomie! Boomie!" chants, the crowd unanimously raised their hands and rolled their wrists, a move Boomie made during the World Championship in 2016 as seen in the official Brawlhalla World Championship 1v1 Highlights video.


Overall, I'm very happy with how CEO Dreamland turned out for Brawlhalla. I think everyone involved had a good experience they will remember for a long time, I know I will. It was amazing to see so many great people from our community again. It's hard to explain in words what that feeling is like, but if you haven't yet, you should definitely consider coming out to our next event, Combo Breaker!