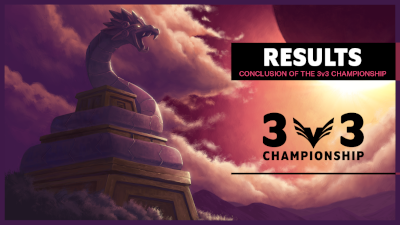 Luna, Cody Travis and Java Win the NA 3v3 Championship!
The first ever official Brawlhalla 3v3 Championship concluded this past weekend!
In South America, Fiend / yuz / V3M_T4NQUIL0 had two nail-biter sets against SAC / Power Ranger / Kyna. Both times they defeated the opposition and won the Championship.
In Europe, Delta / TM. / Koko had a crushing victory in Grand Finals over Sarme / FryDasOle / Bartu, a team that had a surprising upset themselves over the crowd favorite team of Swata / Zyer / Godly.
In North America, Luna / Cody Travis / Java went undefeated in the region, double eliminating Pugsy / Phazon / Snowy to be crowned North America 3v3 Champions.
Here are the results for the Brawlhalla 3v3 Championship!
SA 3v3 Championship VOD
EU 3v3 Championship VOD
NA 3v3 Championship VOD
Thanks to @EstacaoBrawl for these awesome results images.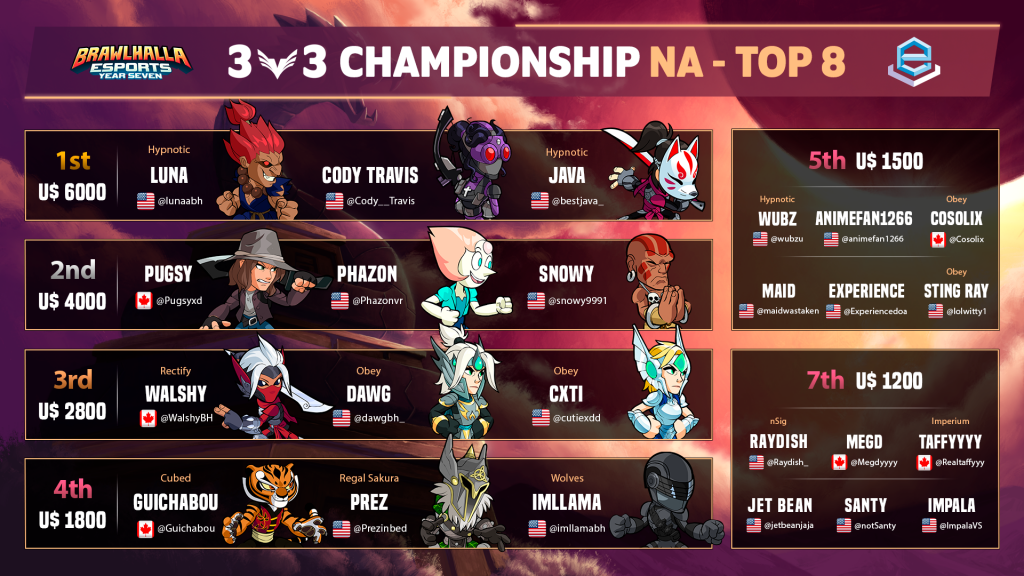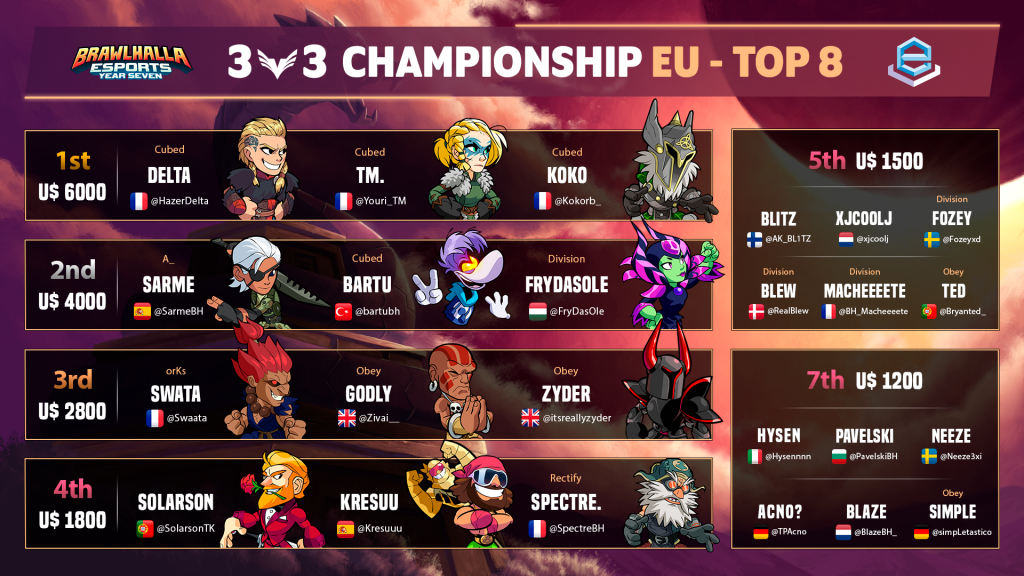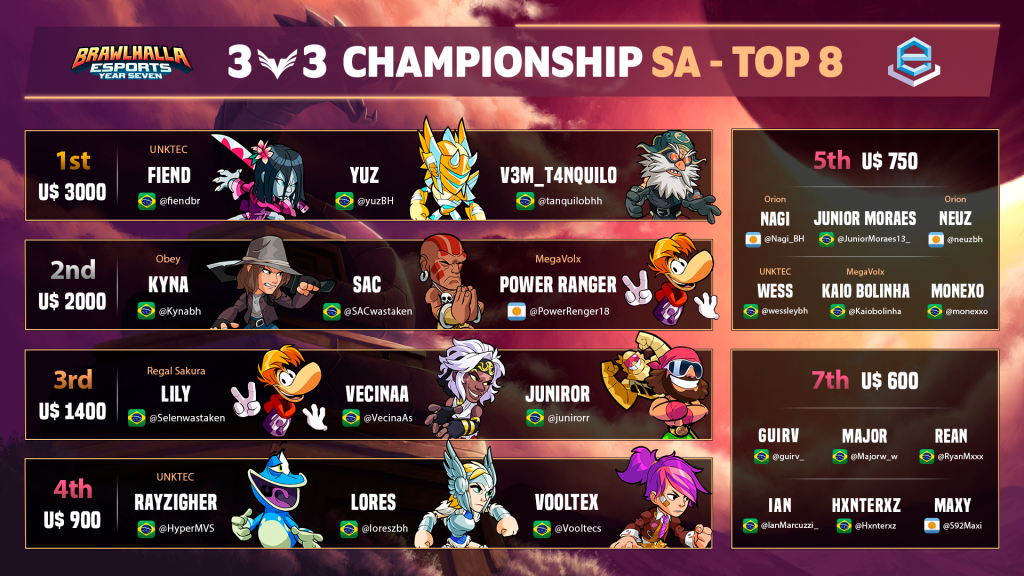 That's it for this weekend of Brawlhalla Esports results! The action never stops during the Brawlhalla Esports Year Seven – on September 2nd will be the Japan Invitational.
Find out when the next tournament will be streamed by visiting brawlhalla.com/schedule and make sure to catch all the action live at twitch.tv/brawlhalla.
To catch the latest Brawlhalla news and content, be sure to follow us on Twitter, Twitch, Facebook, YouTube, Instagram and Discord!