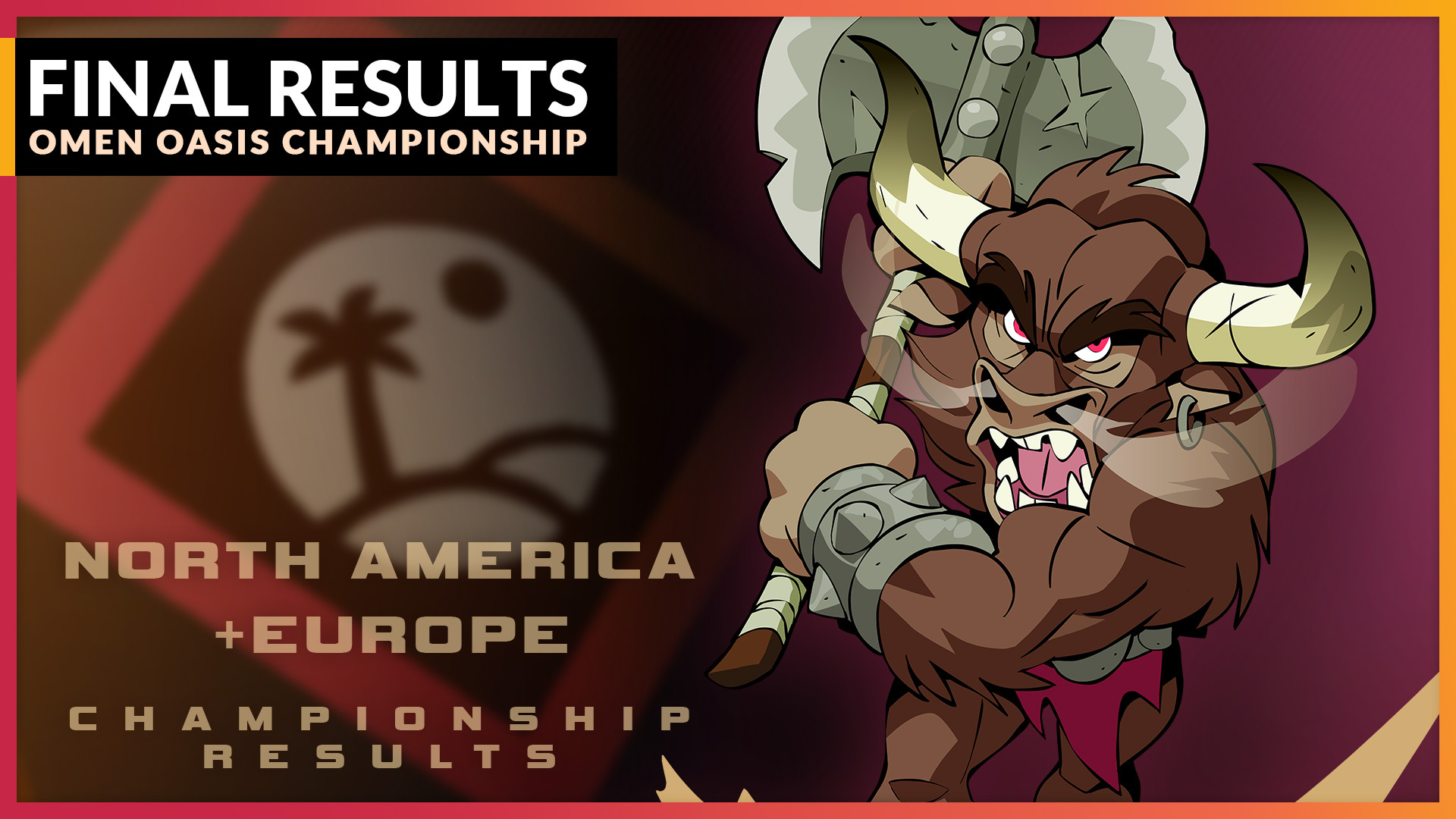 Luna Wins the NA OMEN Oasis Championship, Godly Remains Undefeated in EU!
The OMEN Oasis Championship was this past weekend with exciting results for both North America and Europe!
In Europe, Sarme had an amazing performance with his highest placement yet at fourth place. Acno showed off some awesome new moves with Yukimo and Swata destroyed everyone he came up against except one player: Godly.
Godly continues to be the number one player to beat in the region after his performance in the 2022 Winter Championship. He went through the entire Championship without dropping a set and remains undefeated.
In North America, some old favorites showed up with some new strategies to fight against some new faces in the region. Phazon and Cosolix made it deep into top eight for the first time in a while and Raydish surprised everyone with his phenomenal Petra play.
The event was looking to be all Snowy again until Luna rose up from the lower bracket and demolished him with Teros. Both the Grand Final and Grand Final Reset resulted in a 3-0, give Luna a 6-0 victory over Snowy as well as his very first official Brawlhalla Championship win.
Here are the Brawlhalla OMEN Oasis Championship results!
EU OMEN Oasis Championship – VOD
NA OMEN Oasis Championship – VOD
Thanks to @EstacaoBrawl for these awesome results images.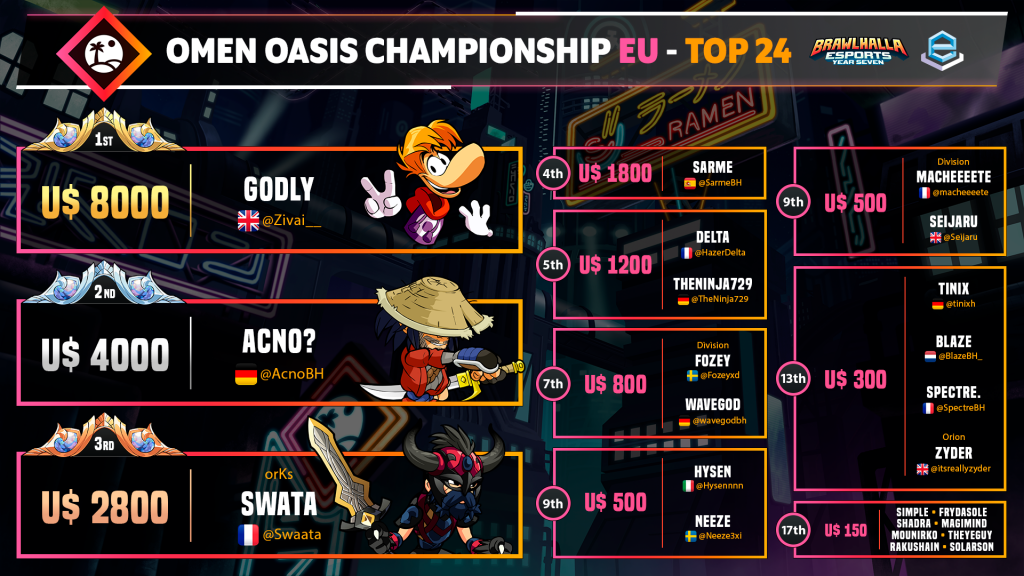 EU OMEN Oasis Championship Bracket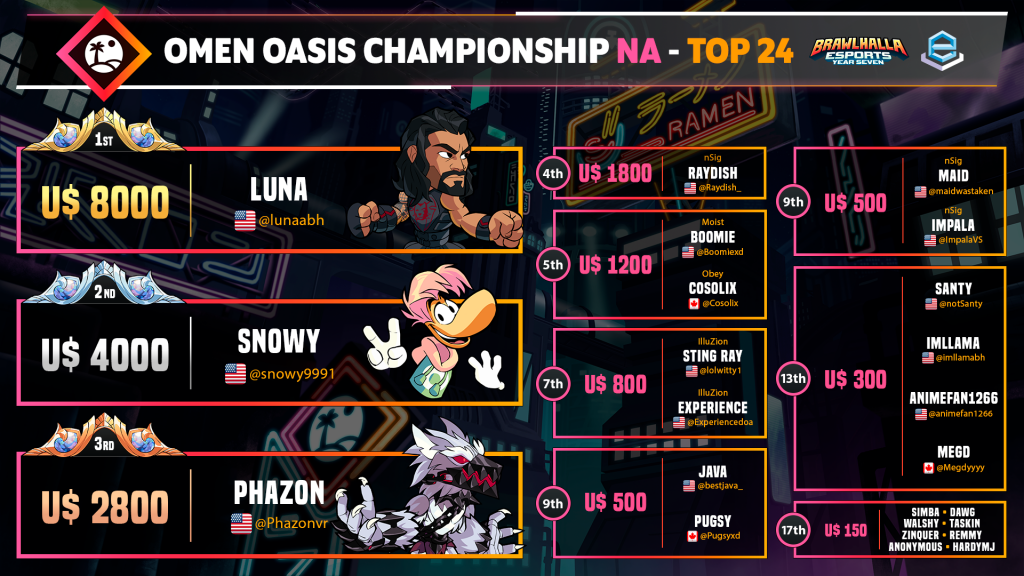 NA OMEN Oasis Championship Bracket
That's it for this weekend of Brawlhalla Esports results! The action never stops during the Brawlhalla Esports Year Seven – the Crew Battle Invitational begins on March 18th.
Find out when the next tournament will be streamed by visiting brawlhalla.com/schedule and make sure to catch all the action live at twitch.tv/brawlhalla.
To catch the latest Brawlhalla news and content, be sure to follow us on Twitter, Twitch, Facebook, YouTube, Instagram and Discord!