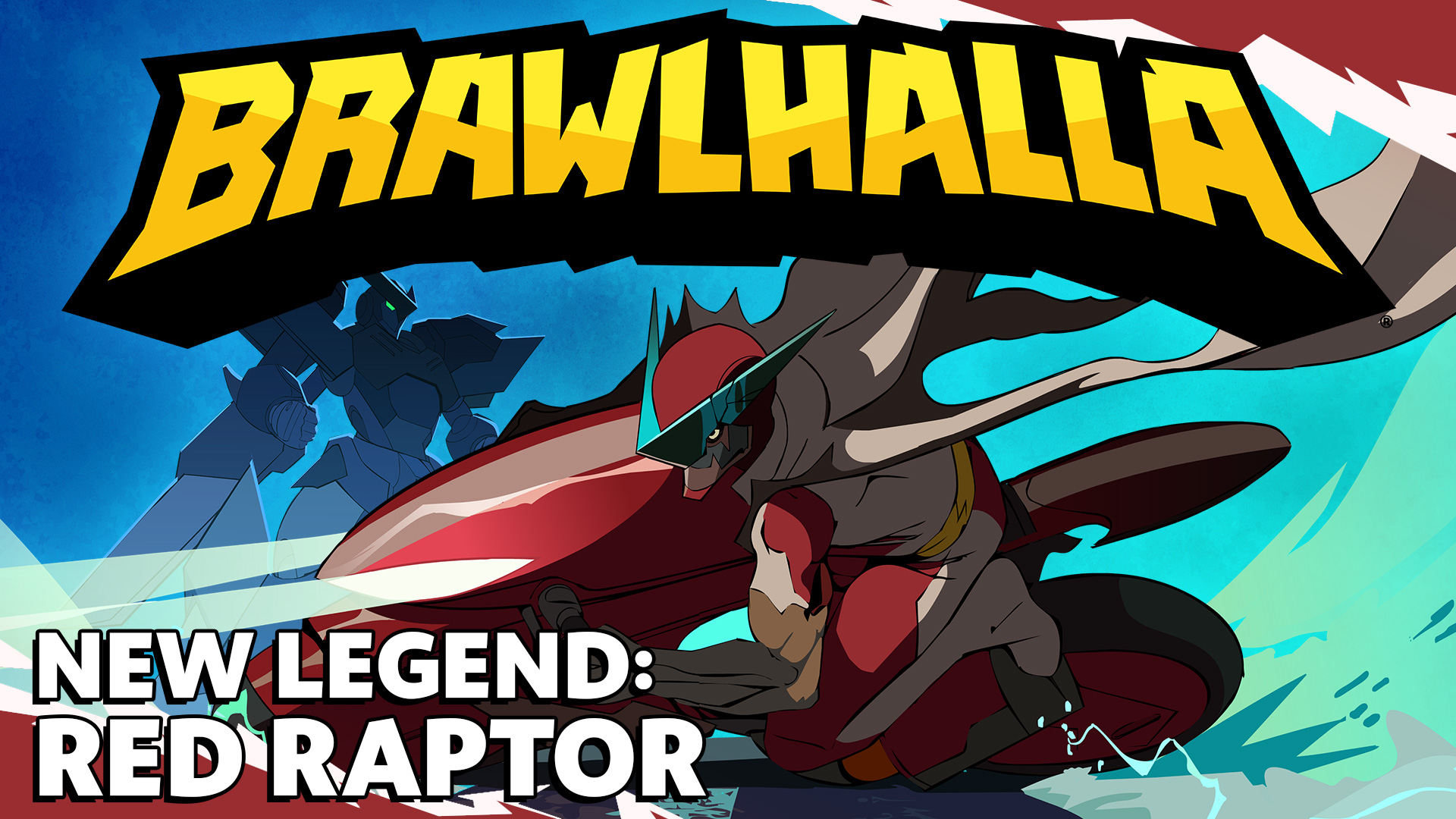 Red Raptor, Cross-Inventory, New Test Features, and More! – Patch 7.09
Red Raptor faced off against the Darkheart Kaijus in a climactic battle that left the souls of his Raptor Force teammates imprisoned. After saving the day in a brave act of self-sacrifice, he accepted the Valkyrie's offer to spend eternal life in Valhalla. 
In the Grand Tournament, Raptor is a formidable opponent. He makes skillful use of the Orb Core of his fallen mech – Garuda, and his Battle Boots. Red Raptor's debut makes him the 59th Legend to permanently join the roster!
Introducing the first phase of account linking in Brawlhalla – Cross Inventory! You can now combine the inventories of different Brawlhalla accounts across platforms so that Items you've purchased with Mammoth Coins, Gold, or Glory can be used on one platform. 
Patch 7.09 is also stacked with other exciting new additions like new Weapon Skins – including the new Nightmare Weapon Set, new Avatars, Test Features, and several Game Improvements & Bug Fixes.
To catch the latest Brawlhalla news and content, be sure to follow us on Twitter, Twitch, Facebook, YouTube, Instagram, Discord, and TikTok!
Red Raptor – "The Last Sentai"

Weapons: Battle Boots, Orb

Stats: 6 Strength, 6 Dexterity, 4 Defense, 6 Speed

"In the climactic final battle, the most powerful Kaiju, super-powered by a mysterious force called Darkheart, destroyed Red Raptor's team and imprisoned the spirits of the pilots. As the Kaiju closed in, Red Raptor, in a final desperate gambit, detonated the anti-Darkheart core of his own mech, immolating both the monsters and himself."

Red Raptor enters with 3 new Skins:
Emerald Raptor – "Mighty armor only worn by the greatest warriors."

Rocket Raptor – "Ready to take flight!"

Fallen Raptor – "Loki sees immense power in this soul."


Patch 7.09 introduces the first phase of Brawlhalla Account Linking – Cross-Inventory! Cross-Inventory is now available on Steam, Xbox, Nintendo Switch, Ubisoft Connect, Epic Games Store, iOS, & Android. PlayStation will become available at a later date.
What is Cross-Inventory?
Cross-Inventory allows you to combine the inventories of your different Brawlhalla accounts across different platforms so that Items you've purchased with Mammoth Coins, Gold, or Glory can be used on one platform. Mammoth Coins & platform exclusives are not shared across platforms.
Getting started
In Brawlhalla's game settings, select the new option "Account Linking" and sign into or create your Ubisoft account.
Note: A Ubisoft account is required to utilize account linking in Brawlhalla. However, the Ubisoft Connect launcher is not required.
Link the account from the platform you are on to your Ubisoft account. This will need to be done from all platforms you wish to connect to your Ubisoft account.
Note: You can only connect one account from each platform to your Ubisoft account.
Choose the platform you wish to play on and log in to Brawlhalla. Select the "Account Linking" option from the top right menu. You will now see a list of all the accounts that are linked. From here, you can choose one account from the list to be the active linked account. The account you choose will now share its inventory with the platform account you are currently playing on.
Note: The active linked account can be changed at any time within Brawlhalla, but only one can be active at a time.
When Cross-Progression is released, you will also be able to select between your current platform account or the active linked account to earn progression on, while still sharing the inventory of the active linked account.
For a full rundown about Account Linking and Cross-Inventory, check out brawlhalla.com/accountlinking. 

New Weapons 
New Nightmare Weapon Set – "From the darkest conjurations of your subconscious."
Available for all 14 Weapons!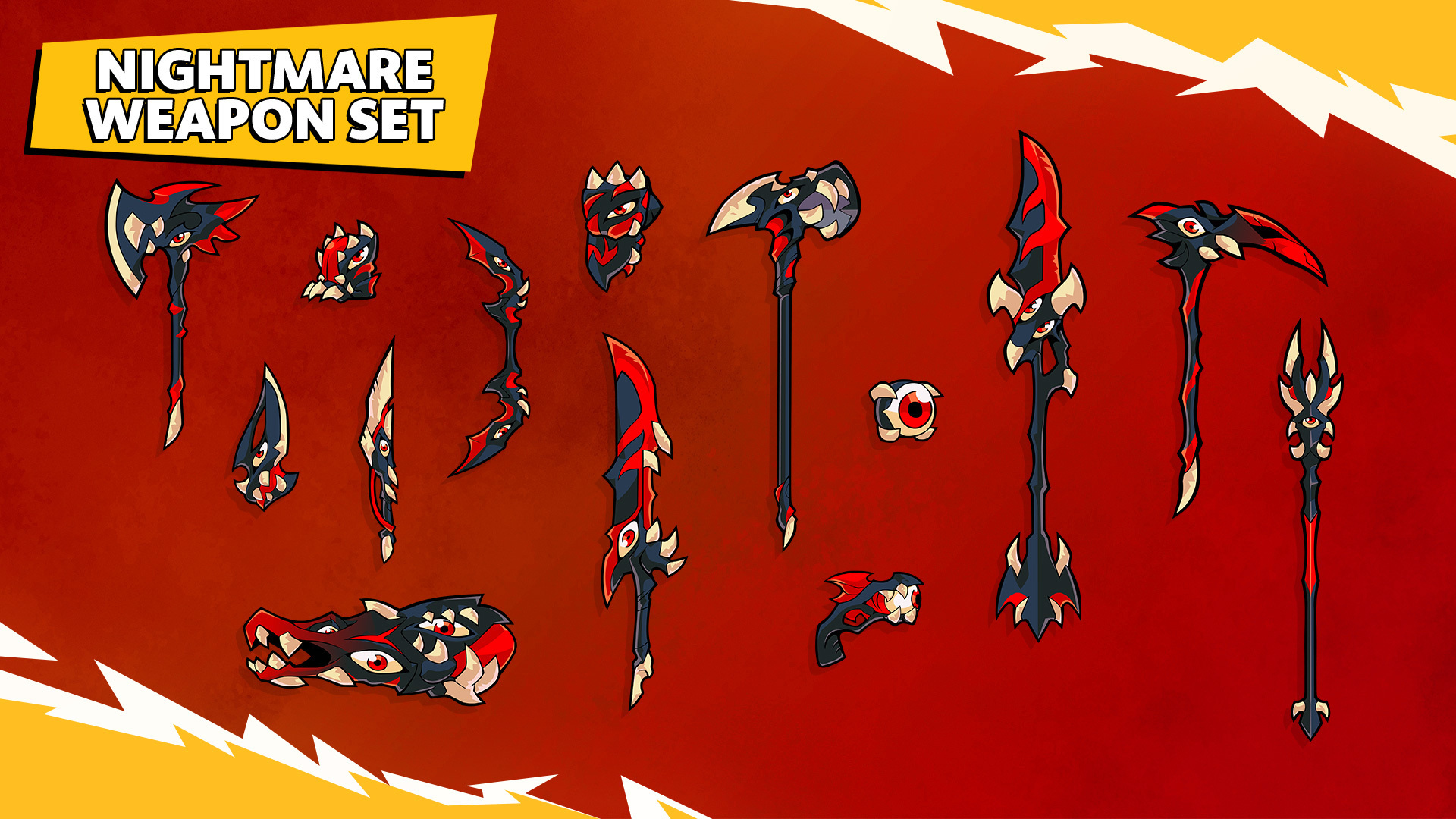 Darkheart Battle Boots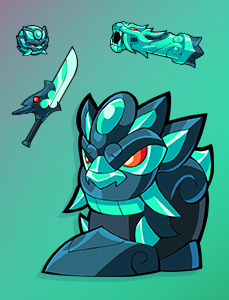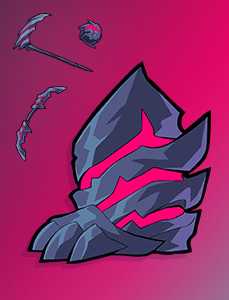 Darkheart Stompers – "The darkness rapidly approaches."
Jade Dragon Battle Boots
Divine Dragoneers – "May your steps be guided by the Jade Dragons."
New Avatars
Pride – "The progress pride flag."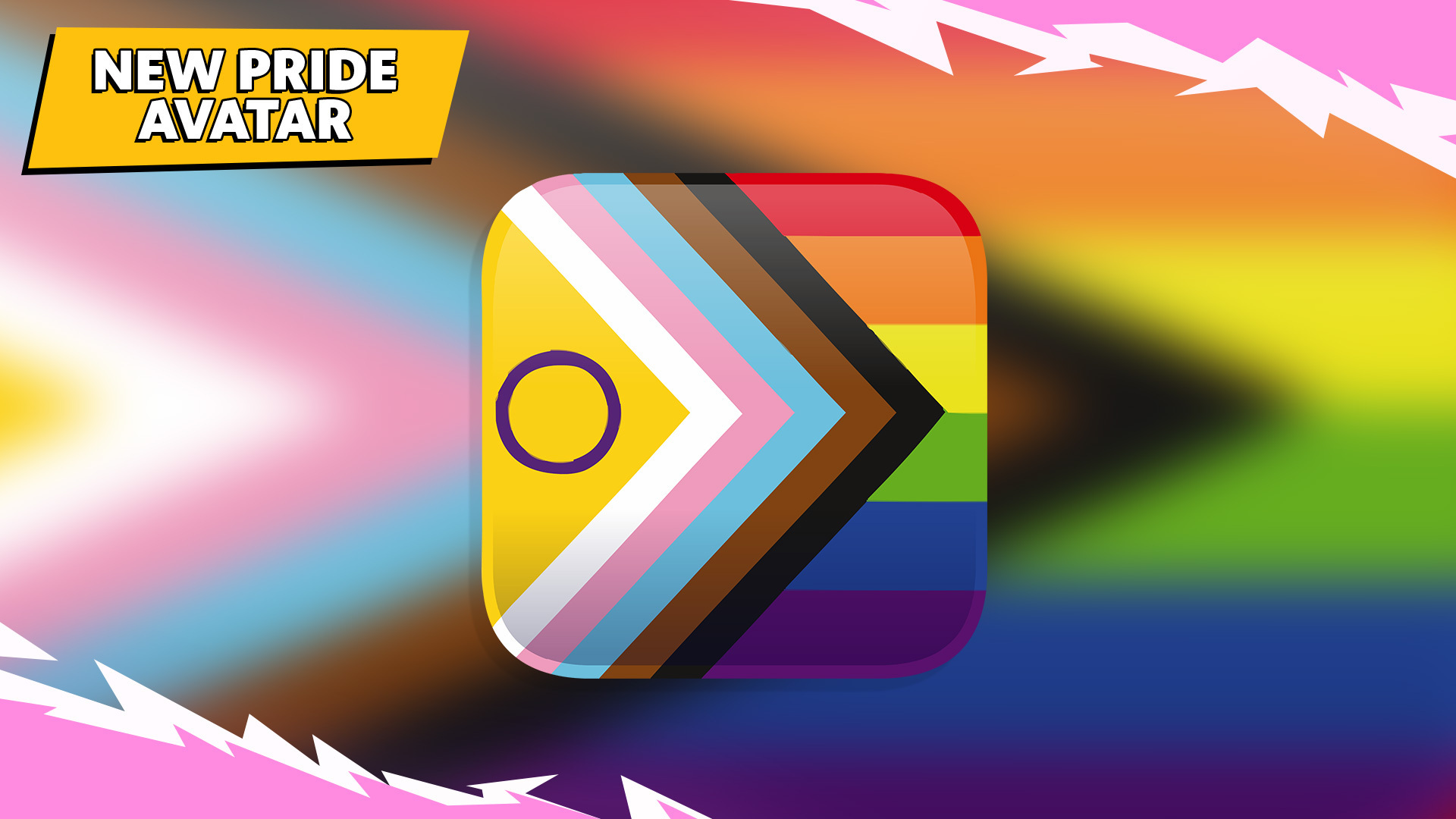 Doodleklydea – "Adorable Thea doodle."

Raptoodle – "Adorable Red Raptor doodle."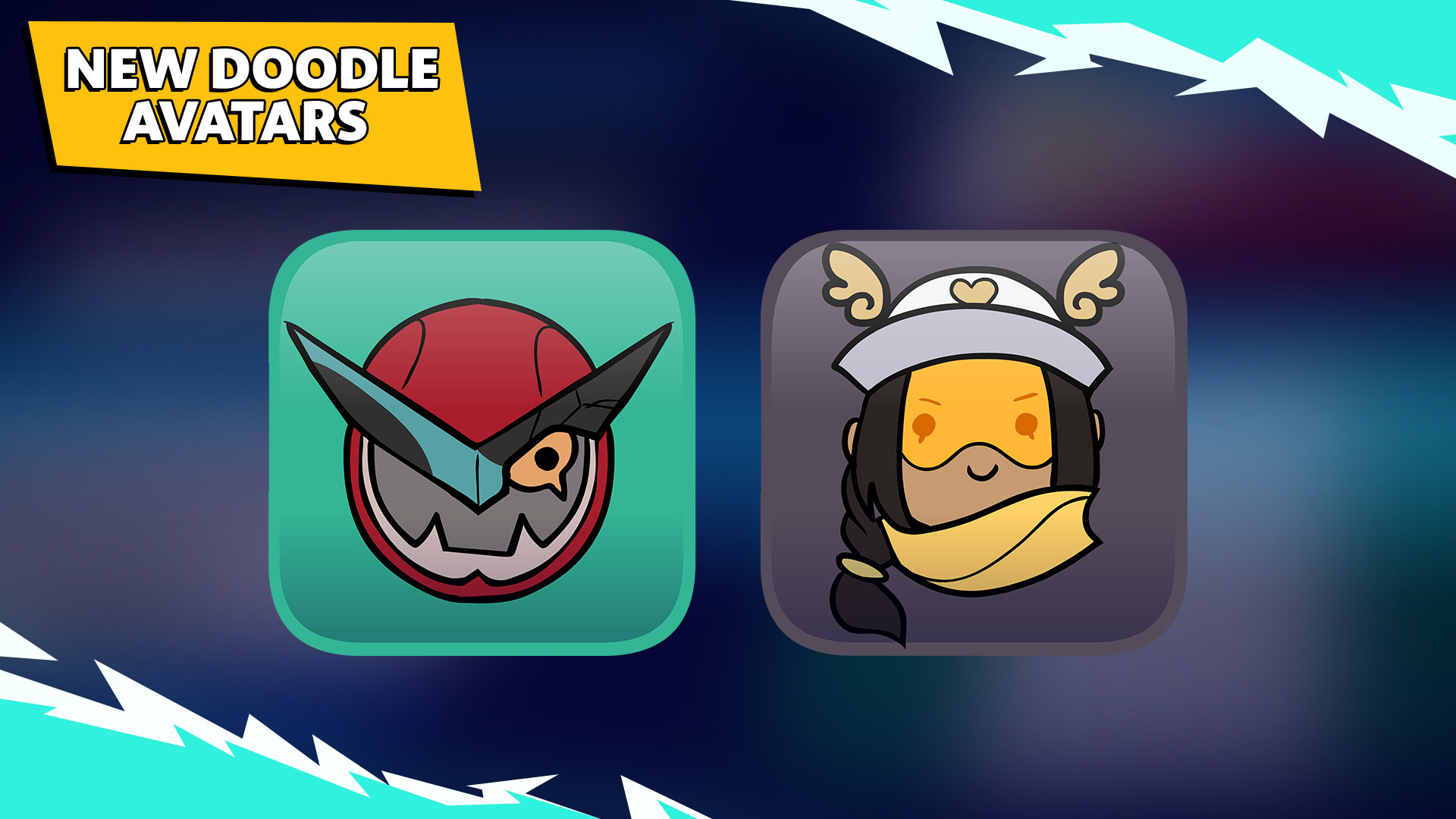 Since its launch, the All-Legends Pack has been valued at $19.99 USD. As the sheer volume of Legends has increased over the years, the price of the pack will increase to better reflect the value. 
However, before the price increase, we're hosting an epic discount on the original cost. That means you can unlock all Legends, present and future, for less than the current price point! 
We're also hosting a sale on the Collectors Pack! There are no plans to change the price on this item.
Please see below for the dates of each platform's sale:
All Legends Pack 
Epic Games Store: May 18 – June 15 

PlayStation Store: June 7 – 21

Nintendo eShop: June 12 – 25

Xbox Marketplace: June 13 – 26 
Collectors Pack
Epic: May 18 – June 15

Xbox Marketplace: June 6 – June 19

PlayStation Store: June 12 – July 22 (PS+ Members only)

Square off against your opponent in this hard hitting KO fest!  Chew through your foe's 5 Stocks with damage cranked up to an insane 300%! Send your challenger into orbit before they know what hit them. First to 5 KOs wins!


We're introducing a new Test Feature – Downward Aerial Attack Consistency – which reduces the chance of accidentally doing a grounded attack when you meant to do an aerial one, and additions to the existing Backdash Buffs feature. 
Downward Aerial Attack Consistency
An attempted Down-Air or Ground Pound will no longer result in a platform canceled Down-Light Attack or Down-Signature Attack when performed near a soft platform if the "down" input has been held for 4 or more frames before the "attack" input. This results in much fewer accidentally grounded downward attacks on soft platforms when an aerial downward attack was intended. 
Backdash Buffs Update
Increased startup frames of forward dash and backdash during dash dancing from 2 frames to 3 frames (still down from the original 6 frames on live). This does not affect the initial backdash startup time of 1 frame in test features which allows players to immediately attack out of a backdash, and which matches the forward dash startup time on live.
Please share all of your feedback with us on our socials like Twitter and Discord! For more information, visit brawlhalla.com/test-features.

Platform Cancel Improvements has graduated into all queues. Thanks to everyone who provided feedback during the experimental period!
Platform Cancel Improvements
Players will always get a forward dash when performing a platform cancel dash.

User Experience
New "Damage" preference setting for Team Icons will dynamically color code Team Icons based on the player's damage.

New "Hold to pause" preference setting to prevent accidental pauses – when enabled from the preference menu, tapping the pause button will do nothing. Players must hold the button for 0.7 seconds for it to open. This setting does not affect replays.
User Interface
Moved the score counter a few pixels to the left, so it doesn't overlap with the health bar anymore.
Art & Animation

Adjusted the Cannon jump and falling animations to fix instances where some Cannon Weapon Skins poke through the Legend's head.

Reduced total number of textures on Yumiko to be better performant. 

User Experience
Fixed a bug where it said "unknown game mode" when mousing over the server regions.
Art & Animation
Fixed a visual bug for the T-Rekt KO Effect where his shadow was missing for 1 animation frame.

Fixed a visual bug for John Cena's Neutral Sword Signature, where the ropes would stay behind him even after he leaps.
User Interface
Fixed a bug where the Burrito Time Emote was missing in the inventory screen.

Cry "havoc" and let slip the ultimate dog of war, Mordex! The Iron Legion bundle has everything you need to fight on the front lines, including:
Iron Legion Mordex

Mordex Legend Unlock

The Flex Emote
This promotion is available for all Amazon Prime members in supported regions to unlock for free. Claim your loot at brawlhalla.com/prime.

The free-to-play Legend rotation for this week features Caspian, Zariel, Ulgrim, Fait, Arcadia, Hattori, Jiro, Scarlet, and Isaiah.
Caspian – Led by his showmanship and thirst for danger, he has come to Valhalla armed with Katars and Gauntlets to put on a show!

Zariel – The Celestial, a warrior deity of Holy Justice, who abides in blessed Elysium. Zariel uses Gauntlets and Bow to take down both Demon hordes and any warrior participating in the Grand Tournament.

Ulgrim – Equipped with flawless Ivaldi creations, his Axe and Rocket Lance, the legendary blacksmith forges his way into battle!

Fait – Speaking to the stars and using glimpses of the future, Fait battles for good with her Scythe and Orb!

Arcadia – The humble beetle farmer turned Glorious Queen of the Faefolk. Arcadia, the great champion of the Fangwild, fights in the Grand Tournament with Orma – the singing Greatsword, her Eldritch Thorn Spear, and trusty beetle companion Domo. 

Hattori – A gifted ninja with unparalleled skill with the Sword and Spear has discovered Valhalla. Will she find any worthy challengers there?

Jiro – Trained as a child by a powerful and secret shinobi family, Jiro comes into the arena with not only Scythe and Sword but shadow clones as well!

Scarlet – A former women's boxing champion from England and head of the Royal Airship Navy, Scarlet used her ingenuity and knowledge of steam powered machines to build her own Rocket Lance and Hammer to take into battle.

Isaiah – Major Isaiah Marshall, OEL's special forces commander is at your service.  He uses Cannon and Blasters with the help of his drone that's equipped with a cloaking device and rockets!