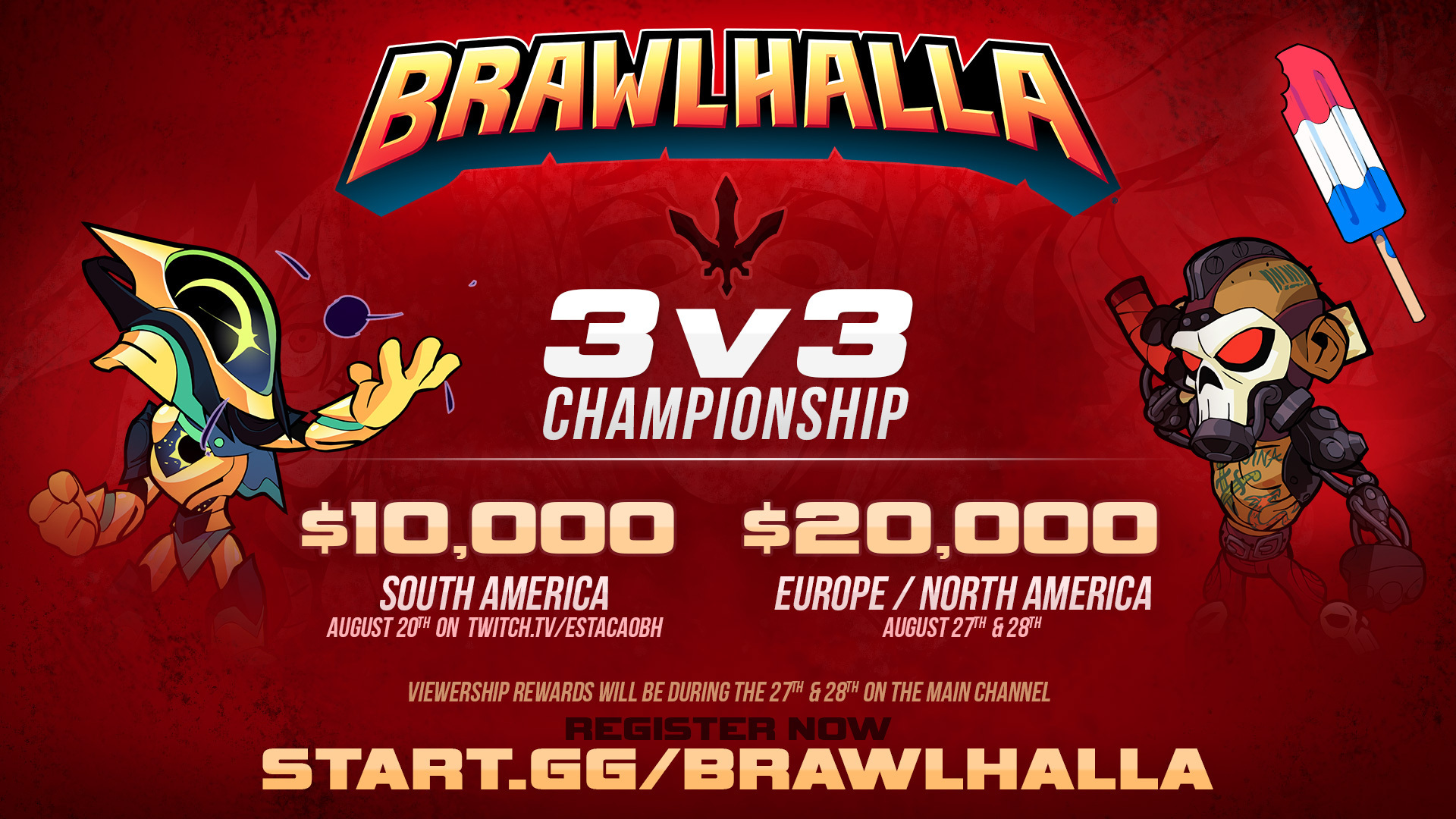 Register for the Brawlhalla 3v3 Championship 2022
The Brawlhalla 3v3 Championship 2022 features a $20,000 prize pool in North America and Europe and a $10,000 prize pool in South America.
The Championship will be streamed live on twitch.tv/estacaobh for South America on Saturday, August 20th and on twitch.tv/brawlhalla on the weekend of August 27th for Europe and North America.
Register for your region by selecting on one of the links below:
August 20th – South America
August 27th – Europe
August 28th – North America
Be sure to follow @ProBrawlhalla on twitter so that you don't miss out on more Brawlhalla Esports announcements in the near future.
To catch the latest Brawlhalla news and content, be sure to follow us on Twitter, Twitch, Facebook, YouTube, Instagram and Discord!