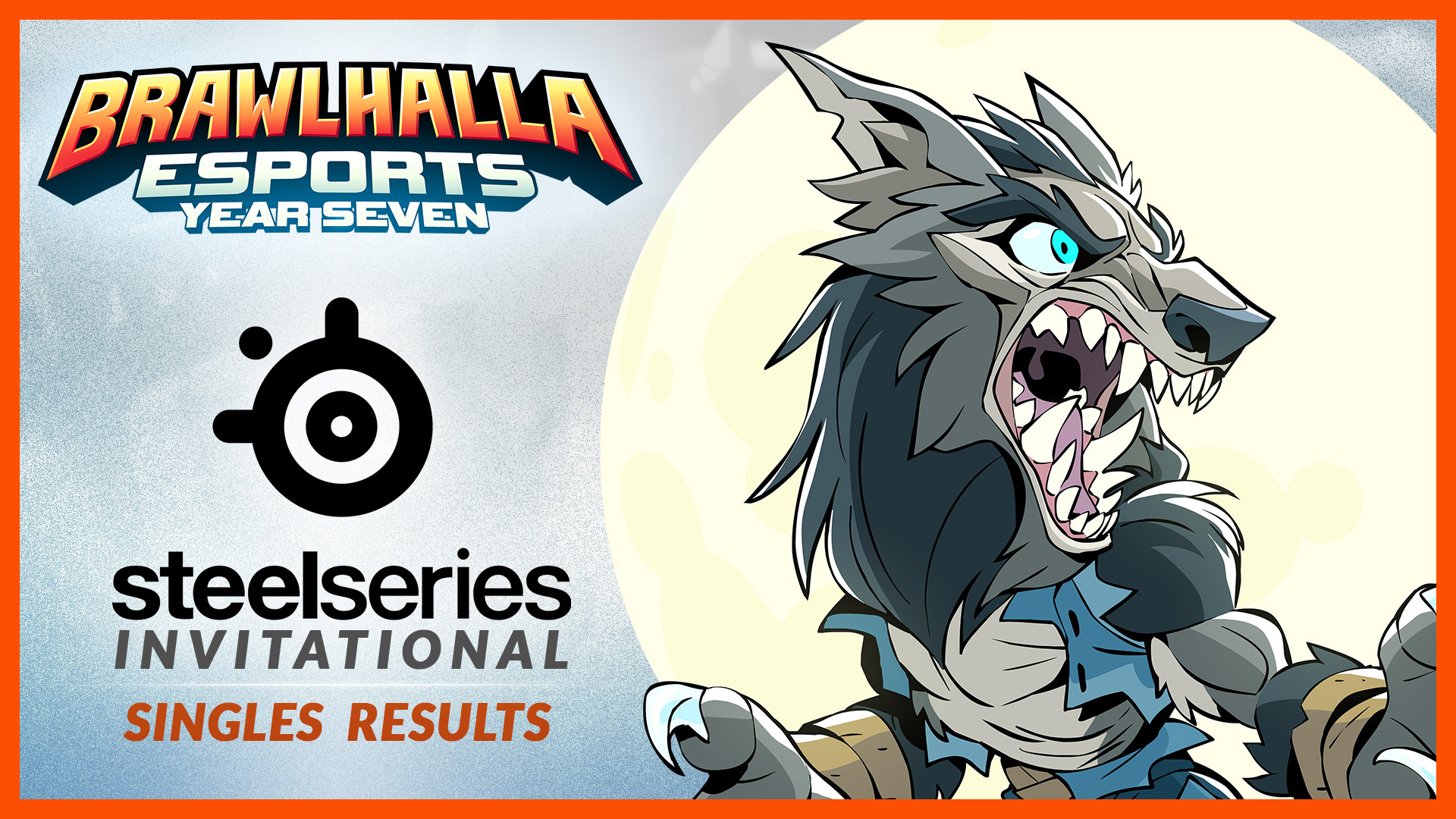 Sting Ray Wins the NA Steelseries Invitational; Godly is Unstoppable in EU
The SteelSeries Invitational concluded this weekend with singles in both North America and Europe! The top 32 players in both regions were invited to compete in a double elimination bracket for a total prize pool of $20,000.
In Europe, FryDasOle surprised everyone by knocking out Swata to make it into Winners Finals and Pavelski had one of his best upper bracket runs to date. Despite their stellar performance, both players had their momentum shattered by Godly, who is now the undisputed best player in Europe.
It is a rare sight to see a player go not only undefeated in set counts, but also undefeated in match counts – Godly has managed to achieve it. Add both of these points to the fact that Godly is undefeated in every Official Brawlhalla Tournament he has entered and you have yourself a player that truly lives up to his name.
In North America, two players that were not on many persons radars to make it far in the bracket this weekend ripped through the competition with lightning speed. These two players are Boomie and Sting Ray.
Boomie upset Luna and Hardymj with his Reno and Sting Ray tore through Snowy and Java with the Black Knight. When the two players met in Winners Finals and then Grand Finals, Sting Ray's spear was on the top of its game and earned him the title of North America SteelSeries Invitational Champion.
Here are the SteelSeries Singles Invitational Results!
EU SteelSeries Singles Invitational – VOD
NA SteelSeries Singles Invitational – VOD
Thanks to @EstacaoBrawl for these awesome results images.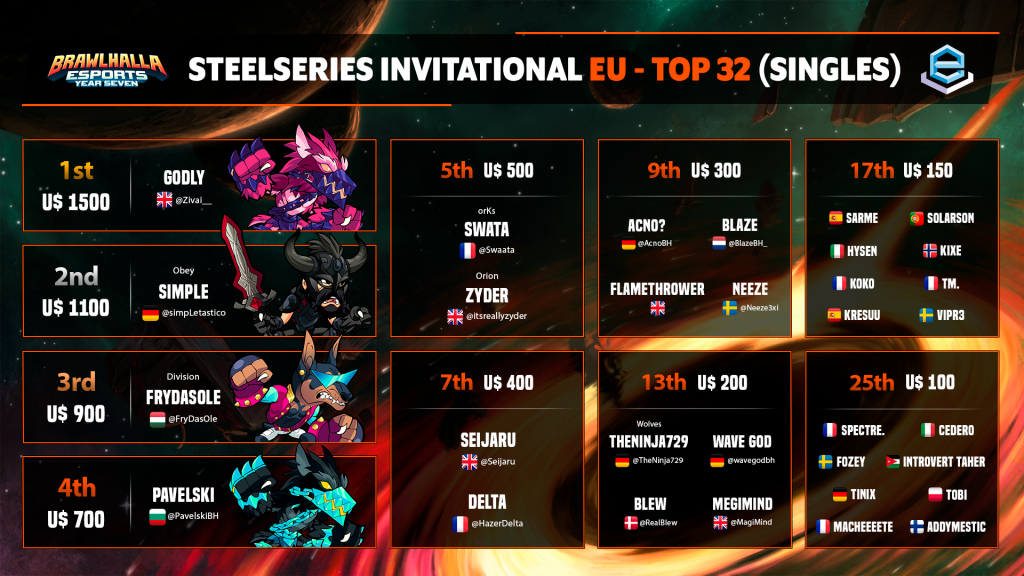 EU SteelSeries Singles Invitational Bracket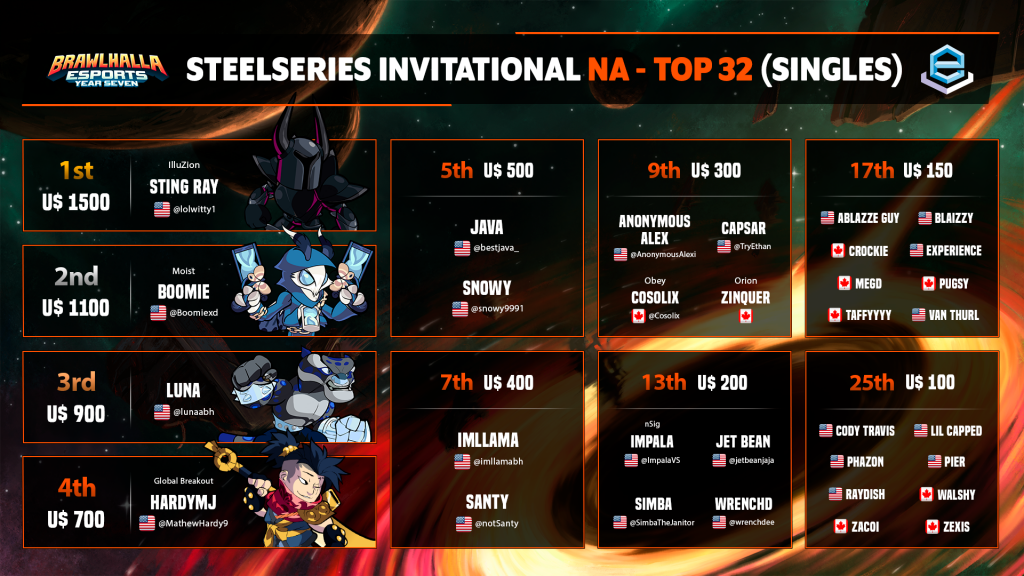 NA SteelSeries Singles Invitational Bracket
That's it for this weekend of Brawlhalla Esports results! The action never stops during the Brawlhalla Esports Year Seven – the Australia and Southeast Asia Spring Championship begins on April 29th!
Find out when the next tournament will be streamed by visiting brawlhalla.com/schedule and make sure to catch all the action live at twitch.tv/brawlhalla.
To catch the latest Brawlhalla news and content, be sure to follow us on Twitter, Twitch, Facebook, YouTube, Instagram and Discord!