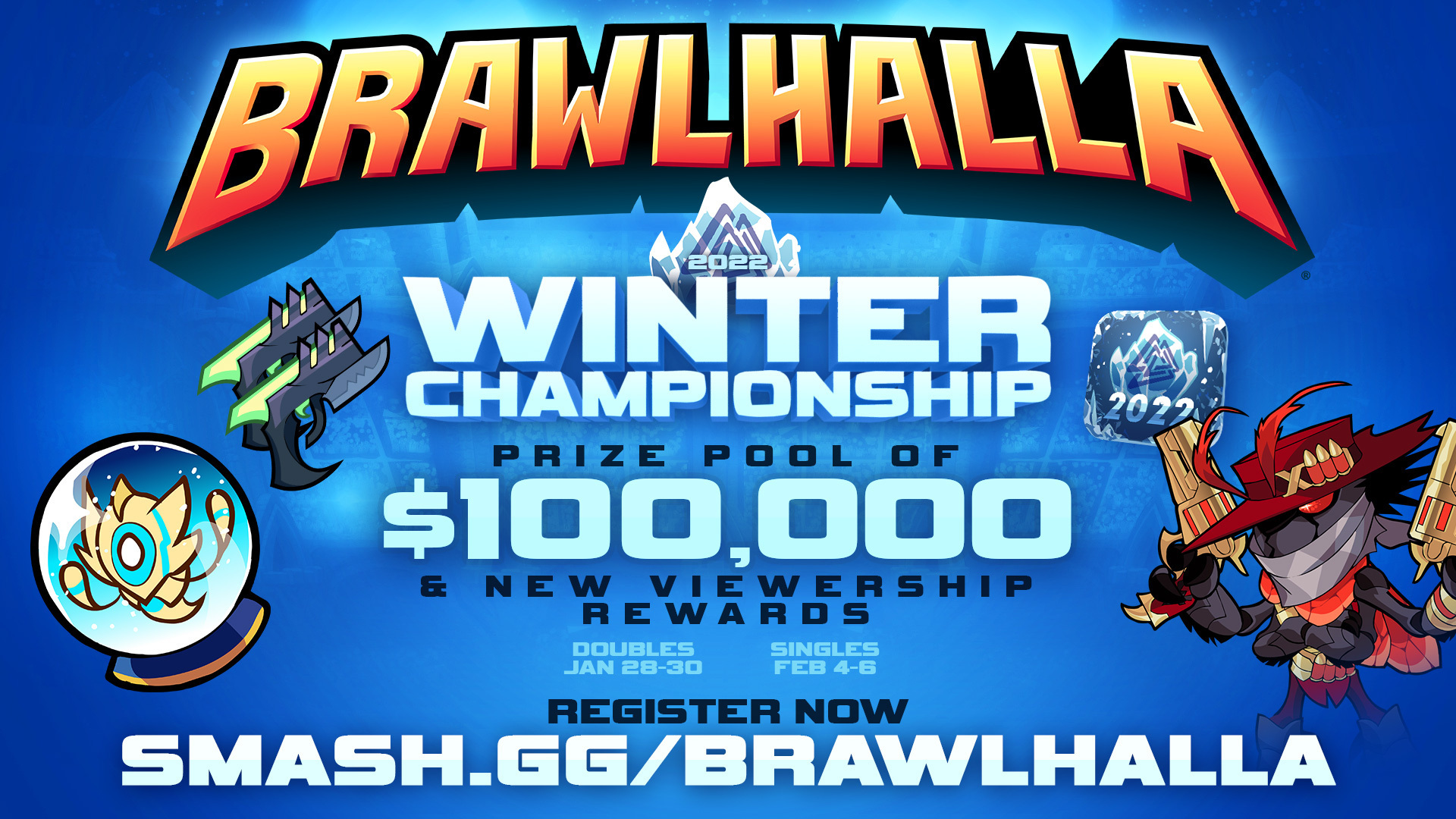 The Winter Championship 2022 Begins Today! Earn the Dark Conjurers by Watching on Twitch
The Brawlhalla Winter Championship 2022 begins today and has a total prize pool of $100,000! The tournament kicks of with South America, featuring SA, AUS & SEA Doubles on January 28th. For more details on the Winter Championship 2022 scheduling, visit brawlhalla.com/schedule.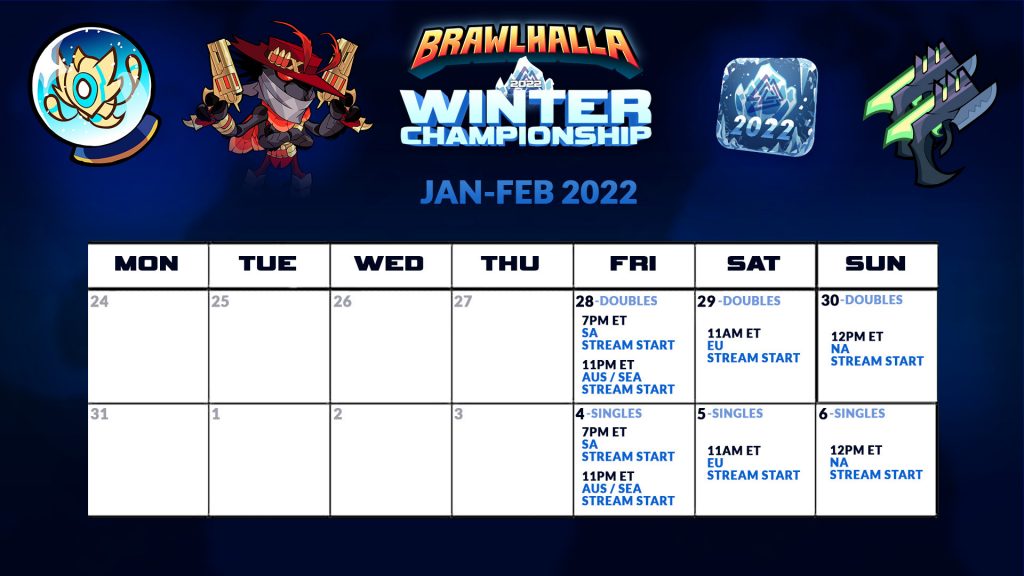 Select the schedule image to view a larger version
New viewership rewards will be featured during the Brawlhalla Winter Championship 2022! While you watch your favorite players fight in each region, you will earn Esports Colors V.2, the Winter Championship 2022 Avatar, the Dark Conjurers Blasters, the "Frosted" title, and the Sidekick Souvenir Orb.*
For more information about viewership rewards, visit brawlhalla.com/rewards.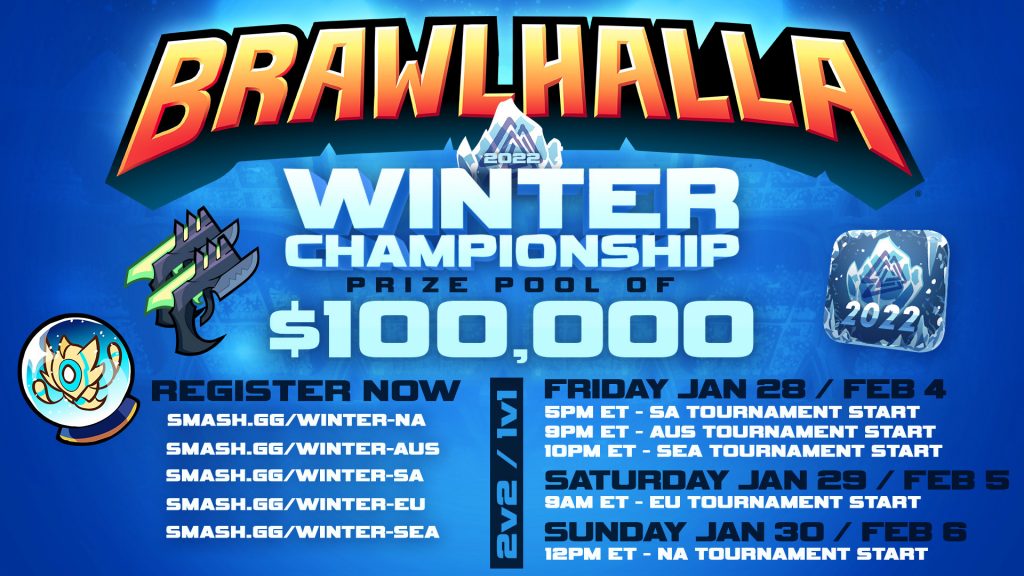 Be sure to follow @ProBrawlhalla on twitter to keep up to date with all things Brawlhalla Esports.
To catch the latest Brawlhalla news and content, be sure to follow us on Twitter, Twitch, Facebook, YouTube, Instagram and Discord!
*Codes redeemable on PC, PS5, PS4, Xbox Series X, Xbox One, Nintendo Switch, and Android.