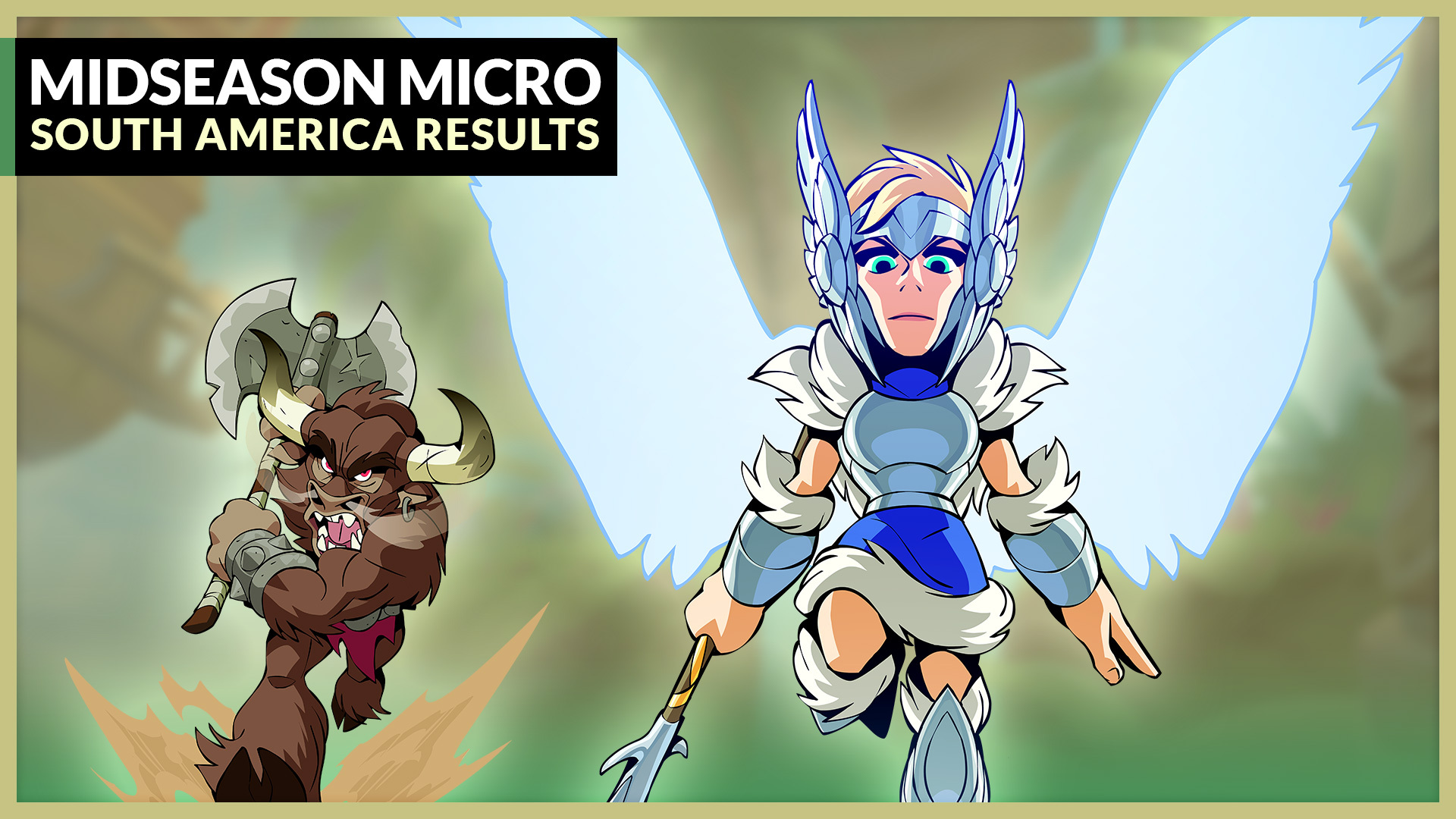 Wess Sweeps the Competition in the Midseason Micro #3
One more week before the Brawlhalla Midseason Championship 2022 begins! The final Midseason Micro #3 featured South America and Wess was unstoppable. Lores, DB, Fiend and Wes all fought against each other in a series of bo5s where the winner of each bo5 won $200.
Here are the Midseason Micro #3 results!
Thanks to @EstacaoBrawl for this awesome results image.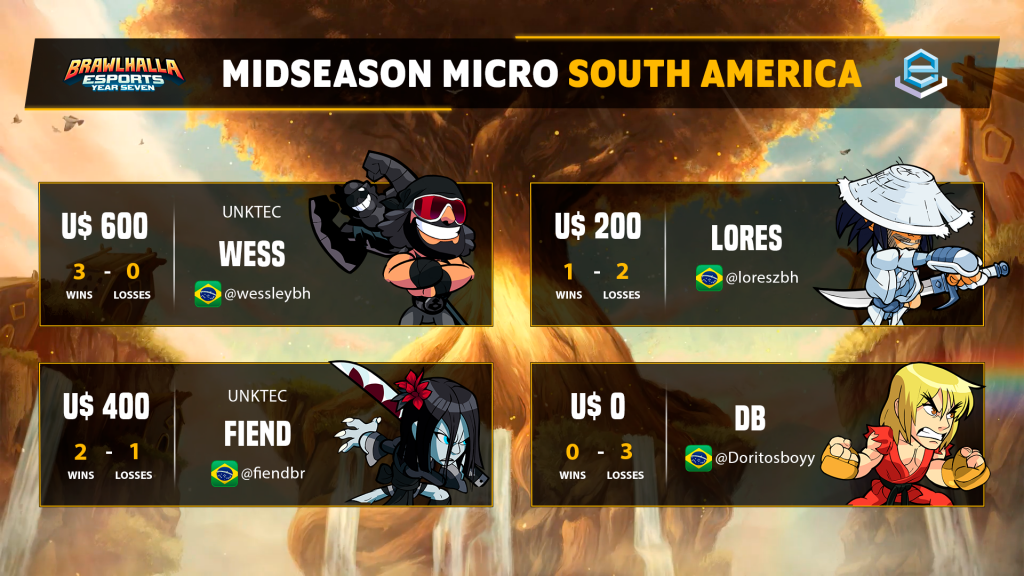 Select the image above to view a larger version.
That's it for this weekend of Brawlhalla Esports results! The action never stops during Brawlhalla Esports Year Seven – on June 10th will be the Brawlhalla Midseason Championship 2022.
Find out when the next tournament will be streamed by visiting brawlhalla.com/schedule and make sure to catch all the action live at twitch.tv/brawlhalla.
To catch the latest Brawlhalla news and content, be sure to follow us on Twitter, Twitch, Facebook, YouTube, Instagram and Discord!